Florida State University will host two summer commencement ceremonies featuring FSU trustee Jorge Gonzalez, president and CEO of The St. Joe Company.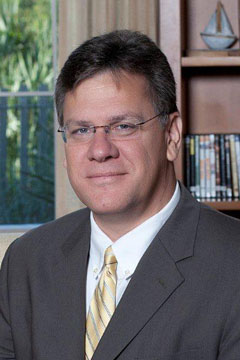 Gonzalez, who has led the real estate operating and development company since 2015, will deliver the keynote address at the Friday evening and Saturday morning ceremonies at the Donald L. Tucker Civic Center.
Gonzalez, a two-time FSU alumnus, has served on a variety of civic and business-related boards, including the Florida Chamber Board of Directors and the FSU Panama City Development Board. He is also the current chairman of the Bay Economic Development Alliance.
Florida State will award degrees to 2,454 students this summer, including 1,639 bachelor's degrees, 613 master's and specialist's degrees and 202 doctorates. About 1,500 students are expected to participate in the two ceremonies.
The ceremonies will take place at 7:30 p.m. Friday, Aug. 3, and 9 a.m. Saturday, Aug. 4, at the Donald L. Tucker Civic Center.
Florida State will livestream the ceremonies at www.learningforlife.fsu.edu/fsu-graduation/. That web page includes recordings of past graduation ceremonies.