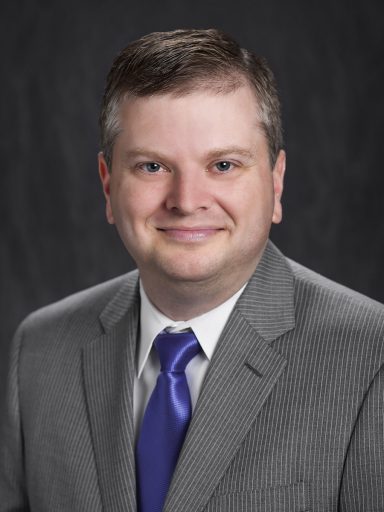 Florida State University has named alumnus Damon Andrew as dean of the College of Education, effective Aug. 7.
Andrew, who earned a doctorate in sport administration from Florida State in 2004, has served as the first permanent dean of Louisiana State University's College of Human Sciences and Education and the E.B. "Ted" Robert Endowed Professor since 2013.
"We are very pleased to have an innovative leader like Dr. Andrew assume the deanship of our College of Education as FSU continues our path to the Top 25," said Sally McRorie, provost and executive vice president for Academic Affairs. "As a Florida State alumnus, he knows first-hand the excellence for which FSU and the College of Education are known. I am confident he will build strategically on that tradition of excellence."
Andrew will succeed Marcy Driscoll, who concludes her 13-year tenure as dean June 30.
The FSU College of Education, established in 1905, is the oldest college of education in Florida. It consistently ranks among the best in the nation and was recently recognized by the Florida Department of Education as producing some of the highest impact teachers in the state.
"My experience as a student at FSU was most certainly life changing," Andrew said. "I encountered faculty and staff across the university that took a personal interest in me and challenged me to improve in a variety of areas. I took so many of those lessons into my career, and I am very excited to return to my alma mater to serve the many constituents of Florida State University."
In his role as dean at LSU, Andrew was responsible for 5,800 students, 250 full-time faculty members and more than 100 full-time staff. He led the college to new heights in a number of important areas, including student enrollment and retention, grant funding and faculty diversity.
Prior to his tenure at LSU, Andrew served as dean of the College of Health and Human Services at Troy University from 2008 to 2012.
Andrew, a native Floridian, also holds degrees from the University of South Alabama and the University of Florida and three postgraduate certificates from Harvard University and Vanderbilt University.
"Returning to Florida State University has been a dream of mine for quite some time, and I am honored and humbled to serve as the next dean of FSU's College of Education," Andrew said. "The College of Education has advanced in many ways since my days as a student under the leadership of Dean Marcy Driscoll, and I look forward to meeting with constituents to discuss how we can best build on that momentum for the future."
Storbeck/Pimentel & Associates conducted the national search, and College of Communication and Information Dean Larry Dennis chaired the 15-member search committee.