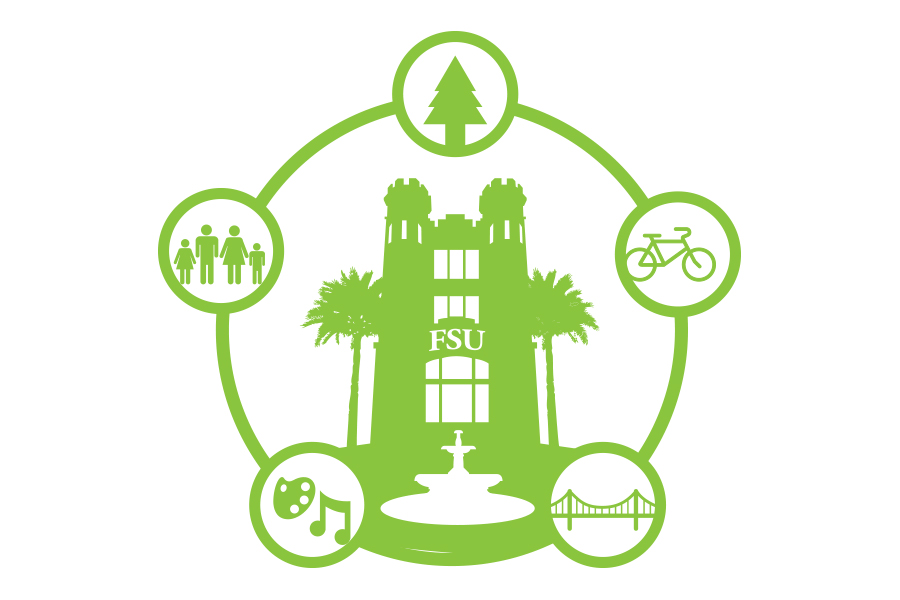 Earth Day, celebrated on April 22, promotes healthy activities that individuals or organizations can do to help the planet. Often, this means planting trees, creating more opportunities for recycling or encouraging people to use reusable products.
For many FSU faculty, sustainability is an important question that often drives their research.  FSU researchers are tackling a variety of problems related to the environment, examining the fate of the Gulf of Mexico years after the BP oil spill, how peatlands respond to warming temperatures and more.
"Sustainability research helps us deepen our understanding of the world's challenges and develop new technologies and approaches to address them," said Elizabeth Swiman, director of Campus Sustainability. "Faculty across Florida State University are conducting research and scholarship on a broad range of sustainability topics by connecting disciplines and building creative solutions."
In celebration of Earth Day, we're shining the spotlight on some of the exceptional work being done at FSU to better understand the world around us.
• Assistant Professor of Geography Sarah Lester has introduced a new model that could create a new paradigm of environmentally sustainable ocean industry management. The design accounts for environmental, industrial and society interests so that governments can make better decisions about how to protect ocean waters while still allowing for aquaculture.
• A team of institutions, led by FSU's Center for Ocean-Atmospheric Studies, received a $2.8 million grant last fall to better understand how the 2010 Deepwater Horizon spill affected the ecology of the Gulf of Mexico. The research consortium will specifically examine how microbes — the miniscule bacteria all around us — influence biodegradation of oil in the water column and marine sediment.
• FSU Professor of Oceanography Jeff Chanton and research scientist Rachel Wilson found that deep stores of carbon in northern peatlands — found in the upper half of the northern hemisphere — may not succumb to Earth's warming as easily as scientists previously thought. In fact, if these northern peatlands remain flooded, a substantial amount of carbon will likely not be released into the atmosphere.
• Public policy researchers are also taking a hard look at sustainability. Richard Feiock, professor in the Askew School of Public Administration and Policy, received a grant from the National Science Foundation to study how cities coordinate across different agencies — transportation, public works, development and planning — to address sustainability.
• A FAMU-FSU College of Engineering researcher is examining how agriculture and other development affects the planet's climate. Gang Chen, professor of civil and environmental engineering, received a $1.18 million grant from the U.S. Department of Agriculture to look at this larger question of how to keep the Earth sustainable for generations to come.