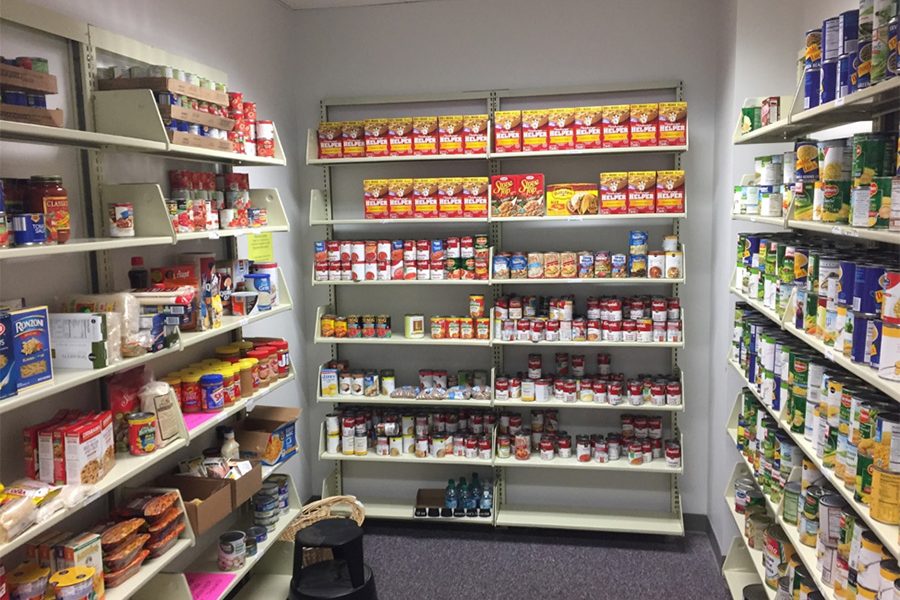 Across college campuses in America, there are students struggling with the issue of food insecurity. At Florida State University students don't have to worry about when they will get their next meal thanks to the FSU Food for Thought Food Pantry.
Any student with a valid FSU ID can visit the pantry as needed to receive a bag of food items at no cost —making sure no FSU student ever goes hungry.
"The Dean of Students Department provides this service to students in need through the generous donations of student organizations, faculty and staff, alumni and friends of FSU," said Dean of Students Vicki Dobiyanski. "Food insecurity doesn't allow students to focus on their studies and success."
Established by the Dean of Students Department, the Food for Thought Food Pantry has been combating food insecurity on FSU's campus since 2009, after an FSU staff member referred a student dealing with food insecurity to the Dean of Students Department. Since then, the pantry has been operated through the Dean of Students Department's Case Management Department and provides a place for students to collect nonperishable, refrigerated and frozen food items.
"The pantry is here for any student who needs it," said Tyler Shannon, a case manager in the Dean of Students Department. "We want to break the stigma students might associate with food insecurity and make coming to the pantry as noninvasive as possible for them. For example, we provide them with tote bags instead of plastic bags in an effort to continue our noninvasive model and promote future visits to the pantry."
More than 950 FSU students visited the pantry in 2017, and it has served more than 200 students since the start of 2018. According to the 2018 United States Department of Agriculture's Food Plan, the average college student would need to spend between $225 to $339 a month to obtain a balanced diet, which for some, is simply not in the budget.
"As an out-of-state student supporting himself with two jobs and various scholarships, my budget is stretched extremely thin," said an FSU student who wished to remain anonymous. "I'm grateful for the service FSU provides with the Food Pantry. For me, it means I don't have to worry about deciding between paying my electrical bill late or eating."
The pantry is located in the Dean of Students Department, University Center Building A
and is open from 8 a.m. to 5 p.m. Monday through Friday, year-round. Throughout the year, a number of food collection events are held, but most of the program is supported by donations.
To donate nonperishable food items, cash or gift cards or for more information, visit dos.fsu.edu.