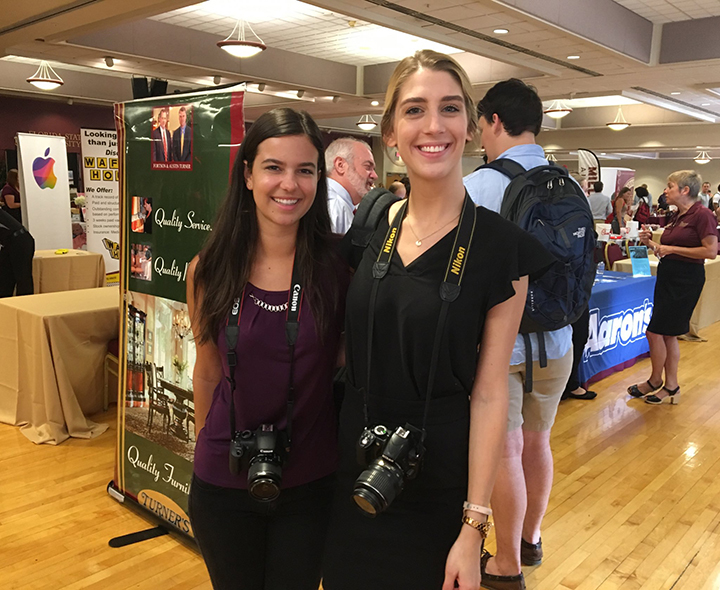 The Florida State University Career Center has launched two new programs designed to help reduce financial challenges and encourage students to participate in high-impact internships.
"Florida State continues to be at the forefront in developing innovative programs that promote student success," said Assistant Provost Joe O'Shea. "Every student at FSU, regardless of their background, deserves the opportunity to participate in these kinds of transformative opportunities, and FSU continues to be a national leader in designing ways to do this at scale within public higher education."
An internship, or any form of experiential learning, can be pivotal for students building practical experience and expanding skill-building beyond the classroom. With the creation of these two new programs, through the generous support of FSU's leadership and administration, the Career Center aims to facilitate students exploring new career interests and developing career-related skills through work experience.
The first program, InternFSU, launches in Spring 2018 and will provide 100 paid, on-campus internship opportunities for full-time undergraduate students across an array of disciplines. The Career Center has already received 1,448 applications for the inaugural semester of the program.
"FSU's new InternFSU program is another milestone in our efforts to become one of the nation's strongest and most diverse talent pipelines," said Provost and Executive Vice President for Academic Affairs Sally McRorie. "We are grateful to the Florida Legislature and governor for their continued investment in FSU and our drive to advance to the Top 25 public universities in the country."
The second program, Internship Fund, seeks to reduce financial barriers for students pursuing a wide range of experiential learning opportunities, both paid and unpaid. This December, the Internship Fund awarded nine students with funding to support their Spring 2018 off-campus internships.
"Both of these new programs reaffirm the Career Center's commitment to expanding student participation in high-impact experiential learning opportunities in different functions, including business operations, innovation, leadership, international, research and service," said Li Pon, program manager for InternFSU and the Internship Fund at the Career Center.
For more information, visit career.fsu.edu.