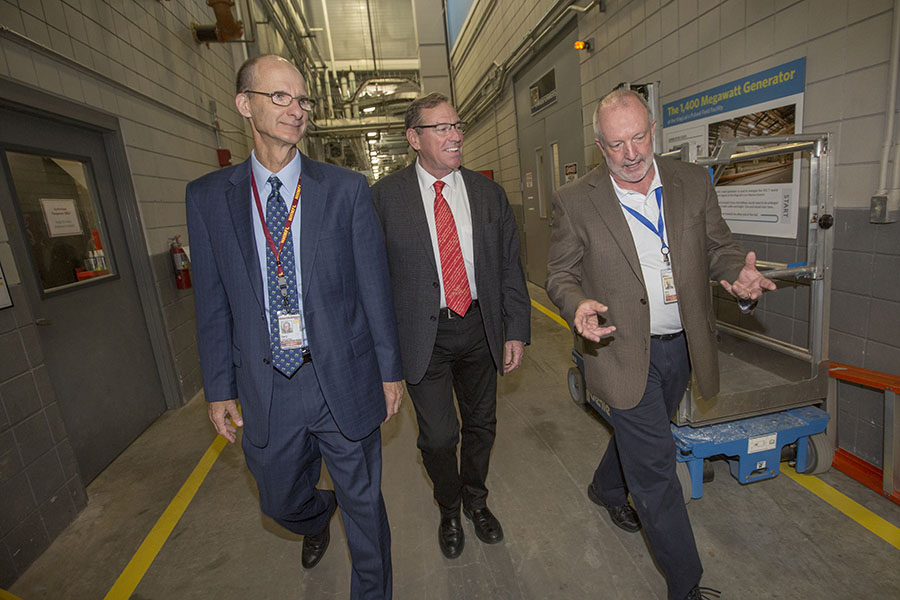 Florida State University welcomed U.S. Rep. Neal Dunn to the Florida State University campus Friday to tour university research facilities and learn more about the university's roughly $200 million per year research enterprise.
"We appreciate that Congressman Dunn made time to visit us at Florida State and see the great research taking place on our campus," said Vice President for Research Gary K. Ostrander. "He has been a great champion of FSU, and we look forward to working with him more in the future."
During his visit, Dunn toured the FSU-based National High Magnetic Field Laboratory with MagLab Deputy Director Eric Palm and Ostrander. He also visited the Functional Magnetic Resonance Imaging Facility with Ostrander, Associate Vice President for Research Ross Ellington and Professor Greg Hajcak.
The visit comes just as FSU announced record funding from the National Institutes of Health for the 2017 federal fiscal year. FSU research brought in $35.8 million in NIH funding, more than double the funding the university received from the NIH five years ago.
The university has also experienced a recent surge in national rankings. In the past two years, FSU vaulted 10 spots in the U.S. News and World Report rankings. FSU is now ranked No. 33 in the nation among public universities.