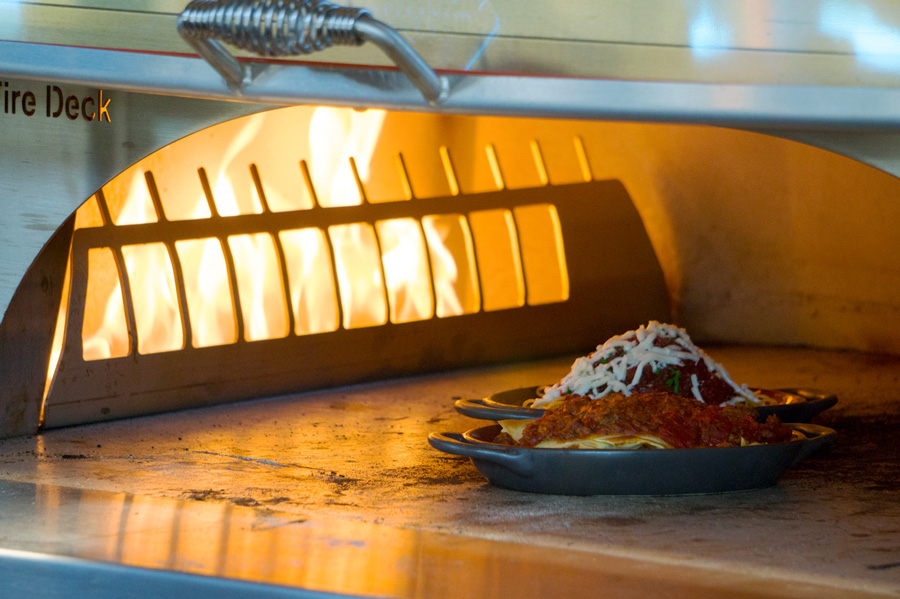 Florida State University's newest dining facility "1851" opened today with expanded meal options emphasizing healthy, fresh and locally sourced foods.
The concept of 1851, which is actually four "micro-restaurants" plus a convenience store in one spacious 24,000-square-foot facility at 824 W. Jefferson St., is unique to campus and on the leading edge of a national trend.
"I'm excited about this location and how it will transform FSU's dining experience and contribute to overall student success," said Kyle Clark, vice president for Finance and Administration. "Florida State University understands food and dining is critical to student success."
There is nothing else like 1851 at FSU. Its look, feel and menu items are created specifically for the university as part of a program called "FSUnique." It's a recipe that the Seminole Dining team predicts will take Florida State's food service program to the next level.
Constructed as part of FSU's new Azalea residence hall, 1851 was designed to provide a wider variety of food options for students, faculty, staff, visitors and people in the community.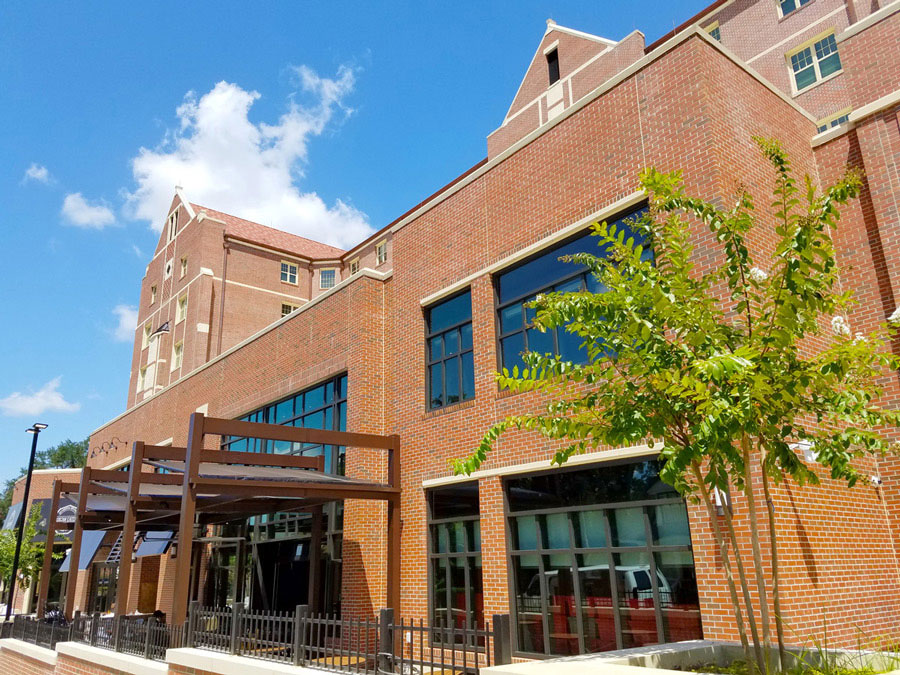 1851 becomes the third major dining facility on campus, along with Seminole Café and the Suwannee Room. FSU built 1851 on West Jefferson Street because it is more centrally located on campus.
Diners will find an eclectic mix of trendy spaces suited for studying or socializing. The building is big but feels comfortable. The team paid special attention to little details — lighting, tables, chairs, soft seating, colors and textures — to create an inviting vibe at every turn.
1851 features four micro-restaurants and a convenience store:
Noles Homecoming: Think comfort food. Omelets in the morning. Custom breakfast sandwiches. Carving stations. Rotisserie and fried chicken. A partnership with celebrity chef Art Smith, who will share his recipes here and visit campus throughout the year.
JStreet Grill: Home of the "JStreet Burger," an 8-ounce patty of Angus and ground chuck topped with a five-cheese mac and cheese blend, fresh pickles, arugula and served on a house-baked brioche bun.
Passport: International fare. The location for innovation and culinary exploration whether you're looking for a healthy rice bowl, stir fry or pho. Will feature world flavors such as Indian food, Mediterranean, Latin American and regional American cuisine.
Tuscan Eatery: Italian food in an upscale space. Chefs created a signature sauce (the ingredients are a secret) and paired it with pizza, pasta and meatballs. The pizza is a 12-inch stretched flatbread that gets a little crispy on the bottom, topped with fresh mozzarella and aromatics and then baked in a showpiece gas-fired hearth at the center of the eatery.
The Canteen: A convenience store with create-your-own salads, fountain drinks, refrigerated foods and coffee from local business RedEye Coffee.
The varied menus at 1851 include many items made from scratch with fresh ingredients and locally sourced foods, such as strawberries, vegetables and fish.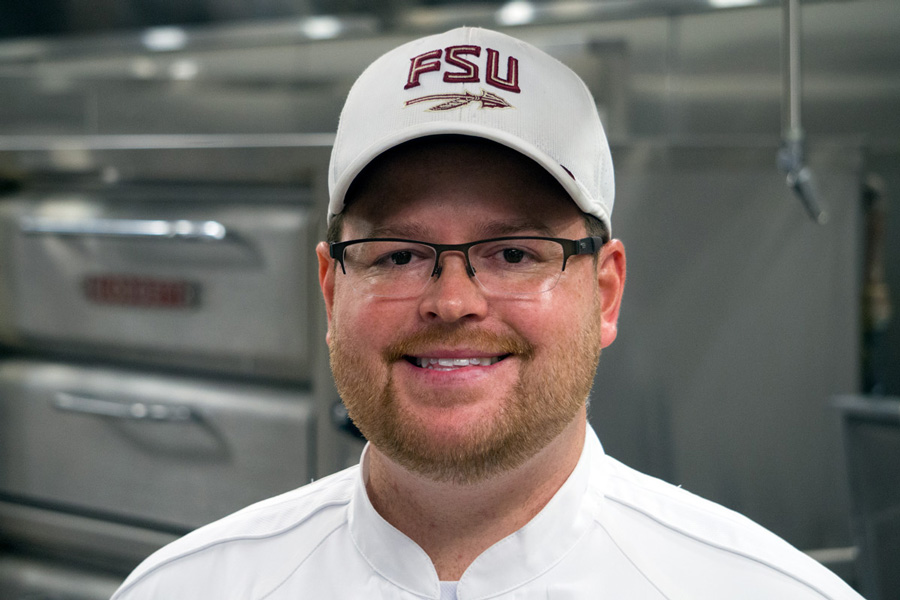 Travis Johnson, executive chef of food services for the 30 Seminole Dining locations across campus, said Florida State's team of chefs, dietitians, sustainability experts and marketing gurus nailed the micro-restaurant concept at 1851.
"We have one of the best teams in college dining in the country," said Johnson, who used his culinary creativity to help create a signature sauce for pizza and other Italian entrees.
"Yesterday someone walked in here and said, 'This is the best burger I've ever eaten.' When you hear that kind of comment, you know all the planning — the culinary choices, marketing ideas, discussions with dietitians — has really paid off."
1851, which can seat up to 450 people, features a "storefront" architectural style with garage doors that open to outdoor seating. The facility was designed by architectural firms Gilchrist Ross Crowe of Tallahassee and The Collaborative of Toledo, Ohio, to be one of the top college dining locations in the nation.
Operated by Seminole Dining and Sodexo, dining hours are varied. Generally, 1851 will be open Monday through Thursday, 7:30 a.m. to 10 p.m.; Friday, 7:30 a.m. to 7:30 p.m.; Saturday, 7:30 to 10:30 p.m.; and Sunday, 10:30 a.m. to 10 p.m.
1851 accepts Seminole Dining meal plans with the VIP option, as well as Flex Bucks, Garnet Bucks, cash, credit and debit.