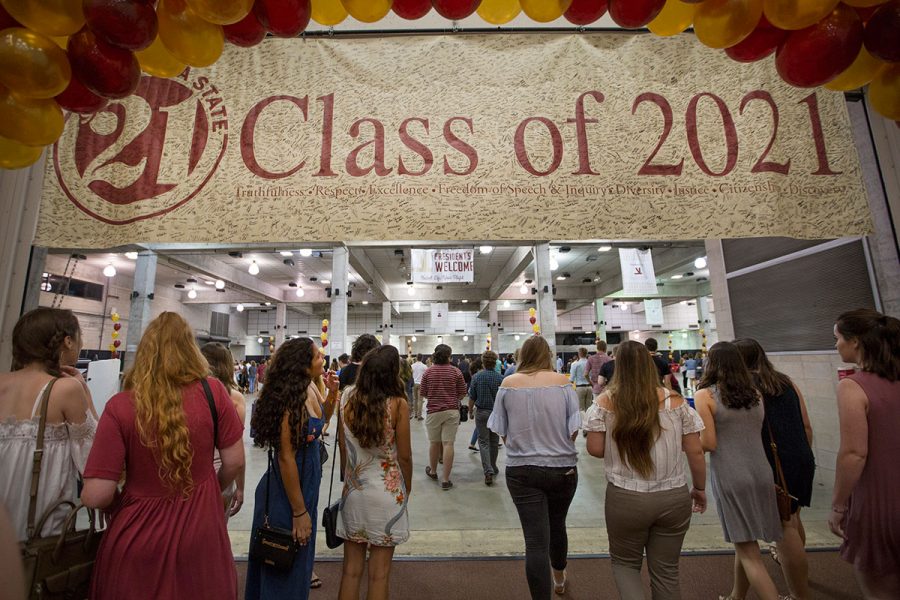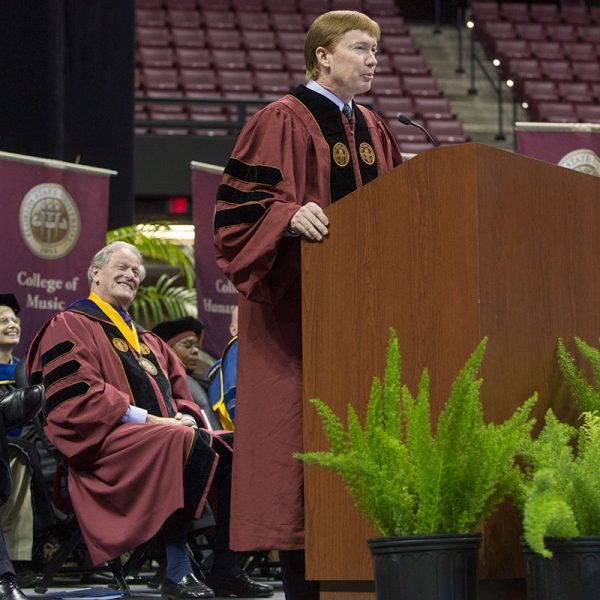 Incoming students were told they have what it takes to become a success, solve the world's toughest challenges and create opportunities for a life well-lived, according to keynote speaker Florida Agriculture Commissioner Adam Putnam at Florida State University's 2017 New Student Convocation. 
Putnam spoke to a crowd of thousands of incoming freshmen at the Donald L. Tucker Civic Center Sunday afternoon, a day before fall semester classes start. 
He reminded them that just getting here — getting accepted to FSU — was a huge accomplishment. All of them had worked and studied hard, developed resilience and fortitude, believed in themselves and received invaluable help along the way. 
"It required the support and encouragement of family members, loved ones and mentors who believed in you and, in many cases, are still sacrificing to help make this academic experience for you possible." 
Putnam urged the students to stay engaged with others in a world where technology allows us to disengage. 
"We need more dialogue and less monologue. More talking and less texting," Putnam said. "Life does not happen virtually. It happens actually. These are the moments you will always return to throughout your life. You get to choose how to spend your time and how to make the most of the opportunities that you have here. It begins here and now at Florida State University."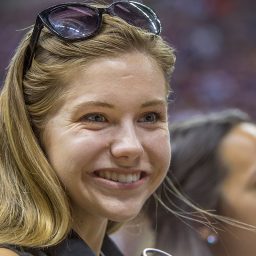 Olivia Vanbennekom, a theater and business major, said she was looking forward to getting involved in her classes and academic opportunities outside the classroom. 
"I'm really excited. It's a good day," she said. "I'm a little nervous but really excited for the semester to start." 
Florida State's 2017 Convocation offered an opportunity to learn and celebrate the university's traditions and values. President John Thrasher pointed out the three torches on FSU's seal — Vires, Artes and Mores — represent strength, skill and character: core values to be embodied by all students, faculty and staff. 
The ceremony featured a lighting of the torches to symbolize students' transition into FSU. Three upperclassmen, Dylan Grisell (Vires), Nat Jones (Artes) and Raine Sagramsingh (Mores), handed off their torches to incoming freshmen Leah Fleurimond (Vires), Logan MacMillan (Artes) and Julia Freeman (Mores). The first-year students were selected based on essays they wrote for the ceremony. 
Karen Laughlin, dean of undergraduate studies, said the torches have been part of FSU's seal and campus culture for more than a century. 
"Florida State uses the passing of these torches to the entering class as a symbol of new students' entry into a community where knowledge is gained not only from learned faculty but also through intellectual discourse among students," she said. 
Students also recited the Seminole Creed, which emphasizes truthfulness, respect, excellence, freedom of speech and inquiry, diversity, justice, citizenship and discovery, and they were encouraged to "Uphold the Garnet and Gold."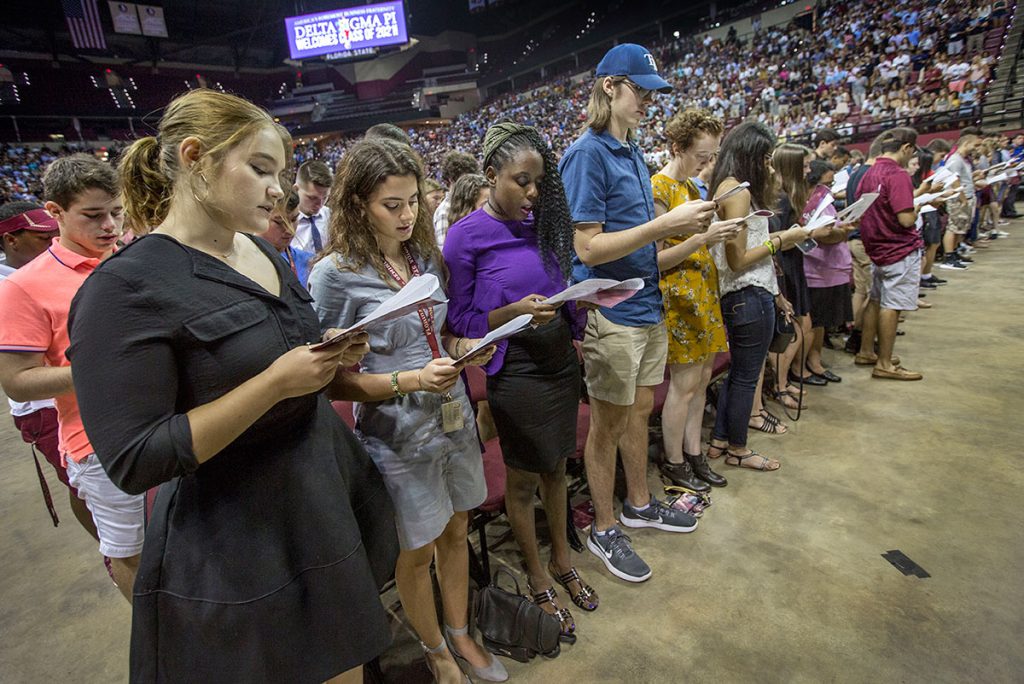 "While we recognize the importance of differing opinions and informed debate in a college environment," said Amy Hecht, vice president for Student Affairs, "We also expect each member of our community to embrace the values of civility and ethical conduct and to share in the responsibility of promoting these values."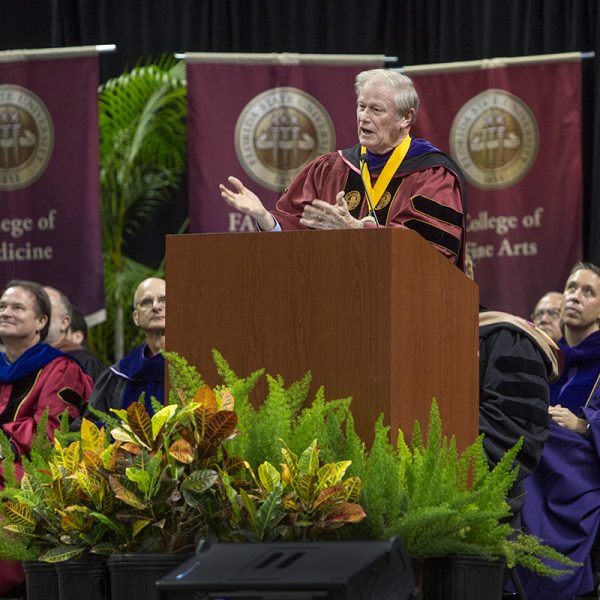 Thrasher welcomed students into the FSU family and urged them to look out for one another. He told them to remember they have a voice on campus, but the university will never allow freedom of expression to infringe on the rights of others or threaten personal safety. 
"That's why I felt compelled to send a message to the campus community after the events in Charlottesville," Thrasher said. "I can assure you I will continue to speak out against the efforts of those who would attempt to divide us based on our differences. 
"Because no matter what our race, religion, ethnicity, national origin, sexual orientation, gender identity or political views, we at Florida State share the values of respect and civility. Every one of you is a valued member of our family and all of us truly want you to be successful. We know you can do it!"