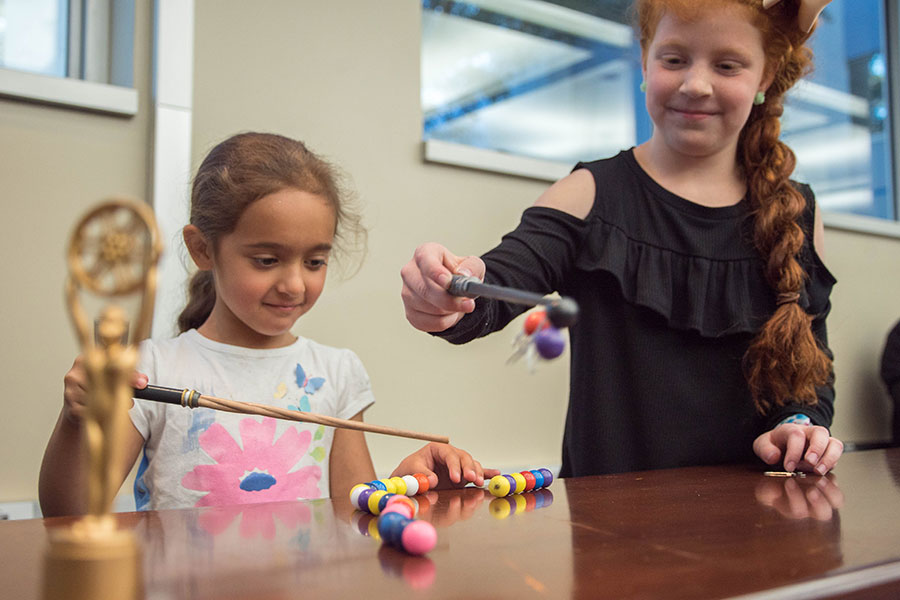 The Florida State University-headquartered National High Magnetic Field Laboratory is rolling out the red carpet for science at its upcoming annual Open House.
On Feb. 25, the largest, highest-powered magnet lab in the world will open its doors for thousands of science fans. The region's largest science event, the Open House will feature 100 hands-on demonstrations for kids and adults of all ages.
This year's event, the 22nd consecutive for the National MagLab, has a special twist. Taking place on the eve of the Academy Awards, it will feature a movie motif designed to showcase the drama, romance and mystery of science.
"What happens in our labs, and in science in general, can be every bit as compelling as a Hollywood blockbuster," said MagLab Public Affairs Director Kristin Roberts, who is organizing the free event. "Scientists here are making exciting discoveries related to medicine, the environment, energy and technology that impact our lives for the better. At the MagLab, scientists are the stars."
Visitors will find movie-themed demonstrations across the lab, including an "Armageddon" activity about comets, a levitating train inspired by the hover boards of "Back to the Future," and Oscar-worthy movies of beating hearts. Part of the lab has been transformed into a miniature Hogwarts, where aspiring wizards can explore the science behind Harry Potter's spells.
Several demonstrations focus on the science of movie making, thanks to the participation of the Florida State University College of Motion Picture Arts. Visitors can experience a virtual reality headset, find out what's in a pixel and take photos of themselves inside a MagLab magnet while learning how green screens work.
Last year's attendance topped 8,000, including many visitors from outside Tallahassee. Open House visitors who prefer to beat the crowds should arrive before doors open at 10 a.m.
The event will take place from 10 a.m. to 3 p.m. Saturday, Feb. 25, at the National MagLab, 1800 E. Paul Dirac Drive.
 The MagLab Open House offers demonstrations for all ages, so families are welcome. Food trucks will be on hand to keep science fans fueled up. Please bring a canned good as the unofficial price of admission; donations will go to Second Harvest of the Big Bend.
Several other labs in the Innovation Park area will also be open to the public that day as well.