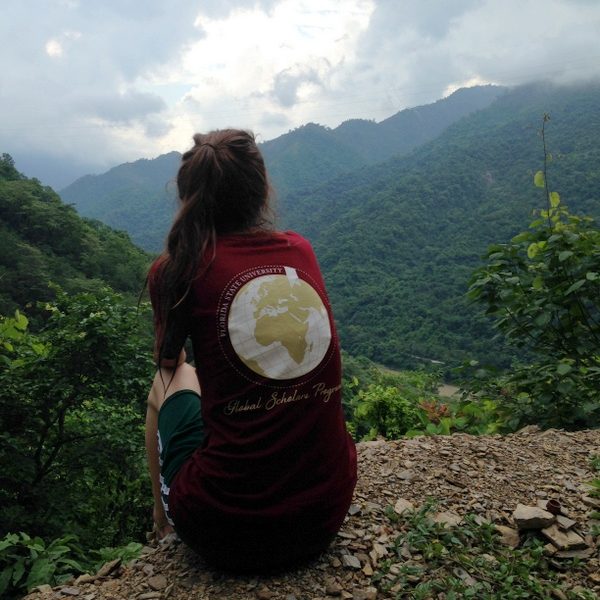 Florida State University's Center for Undergraduate Research and Academic Engagement (CRE) Global Scholars Program and its partnership with the nonprofit organization Omprakash were recently recognized as a leader in transformative education at the 2016 Reimagine Education Awards.
The FSU Global Scholars, while partnered with Omprakash, won three Reimagine Education Awards for the project Omprakash EdGE, a scalable model for deepening global engagement through online learning and immersive international internships. The program received two silver awards in the categories of social enterprise and social sciences and a bronze award in hybrid learning at the third annual Reimagine Education Awards held in December at the National Constitution Center in Philadelphia, Pa.
"The strong collaboration between the CRE and Omprakash has allowed Global Scholars to develop into one of the leading international service learning experiences for undergraduates," said Latika Young, interim director for the Center for Undergraduate Research and Academic Engagement. "Participation in the full year-long Global Scholars program often serves as a catalyst that sparks students' continued interest in global development work and domestic social justice action."
The Reimagine Awards are a yearlong global competition designed to uncover transformative initiatives across the educational sector. The awards competition attracted more than 800 submissions from 56 countries. Projects were evaluated based on innovation, impact and depth or scalability.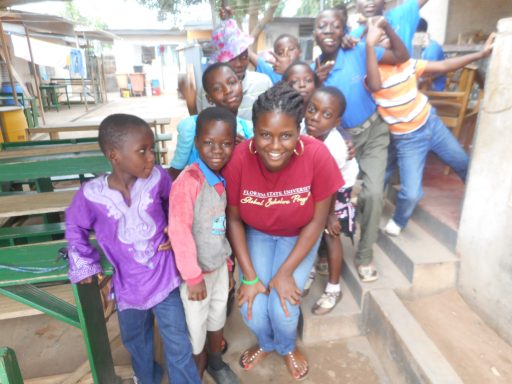 The FSU Global Scholars program helps student secure summer internships at nonprofit organizations in developing countries around the world. FSU students in the Global Scholars program receive training before departure and must complete a capstone research project on an issue facing the overseas community after completing their internship. The goal of the program is to cultivate active citizens of the world who can utilize research and critical thinking skills to engage with different cultural perspectives and make a positive impact in the global community.
"Global Scholars served as an enlightening and mind-opening experience that challenged me to think critically about the process of global development and social change both internationally and at home," said Juan Barco, a junior Global Scholar majoring in psychology and political science. "This program opened the door to multiple personal, academic and professional avenues. The people I have met, the concepts that I have learned and the experiences that this program has provided me have been without a doubt the highlight of my undergraduate years."
Omprakash helps to facilitate the internship-matching process and also provides valuable training, mentorship and logistical support. The organization has vetted over 150 nongovernmental organizations in more than 40 countries.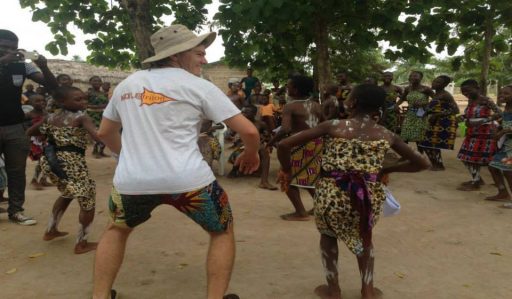 EdGE (Education through Global Engagement) provides students with a thought-provoking curriculum and a virtual space for students to engage in critical dialogue about ethical service abroad. The EdGE platform is also where students post their reflections during their summer internships and where they share their final capstone projects. Graduate students and young professionals with experience in international service are also part of the Omprakash network and serve as mentors for Global Scholars students throughout the one-year program.
"My Global Scholars experience has played a big role in the decisions I have made since returning to the states, and for my future career," said Rebecca Justilien, a Global Scholar 2016 graduate and master's student majoring in urban and regional planning. "The program has prepared me for the realities of living and working in a developing nation and I look forward to applying the lessons I learned as I prepare to join the Peace Corps in Uganda. I am still drawing lessons from my time abroad, which proves the lasting impact of all the knowledge I have gained through this program."
For more information on the Global Scalars Program, visit cre.fsu.edu.