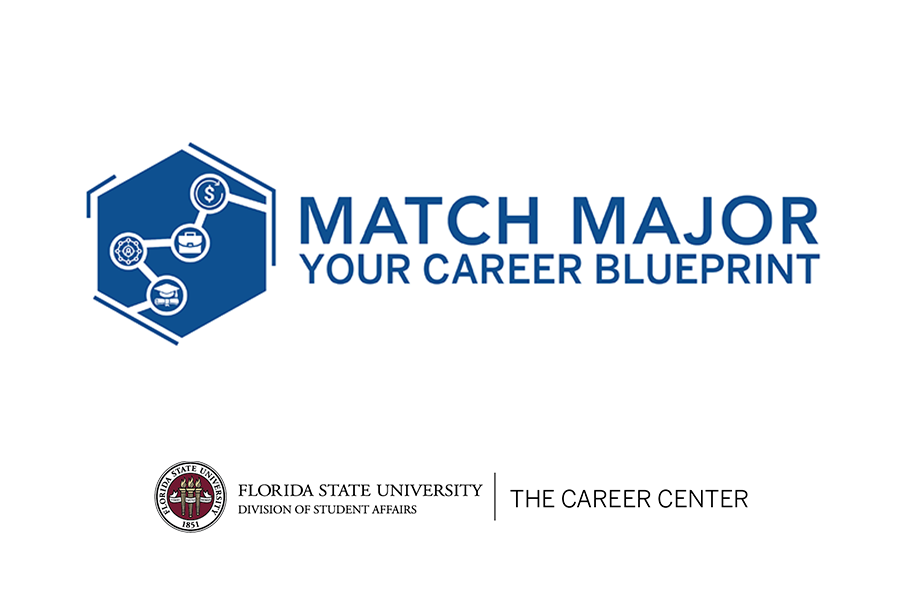 A critical initiative of the Florida State University strategic plan is to ensure student success and prepare students for 21st-century careers.
To help fulfill this ambition, The Career Center has launched "Match Major: Your Career Blueprint," an interactive web-based tool designed to give students access to relevant career information, find experiences, and construct their co-curricular pathway or blueprint.
With "Match Major: Your Career Blueprint," students can make the connection between their field of study and specific occupations by planning their career development journey and engaging with programs and resources geared toward their major and interests.
"Whether a student's next step is graduate school or employment, the range of extracurricular activities and engagement opportunities vary extensively depending upon their major and occupational choice," said Myrna Hoover, director of The Career Center. "By providing students a 'blueprint' of the co-curricular activities and engagement opportunities that integrate with their curriculum, students can learn about their strengths, interests, and values, as well as design a strategy to develop critical skills and abilities to be successful and happy in 21st-century life and workplaces."
The Career Center has developed 136 Blueprints covering 152 majors at FSU. Each Blueprint includes an interactive job widget, providing opportunities to apply for jobs and internships tailored to the student's major.
The tool also offers major- and career-specific data like average salaries, lists of relevant registered student organizations and professional organizations, access to computer-assisted career guidance systems (e.g., Focus2 and SIGI3), graduate school options, and links to additional programs and services available on campus. The Blueprints are an in-depth and interactive version of the resource previously known as Match Major Sheets.
The Career Center partnered with representatives from University Communications and Advising First to develop the content for Blueprints and build the interactive website.
The Blueprints will be shared with all incoming students as part of The Career Center's new Build Your Foundation module, a required course offered via Canvas that introduces students to the essential resources they need to begin their career development journey at FSU.
Students can also find the "Match Major: Your Career Blueprint" tool at career.fsu.edu/blueprints.