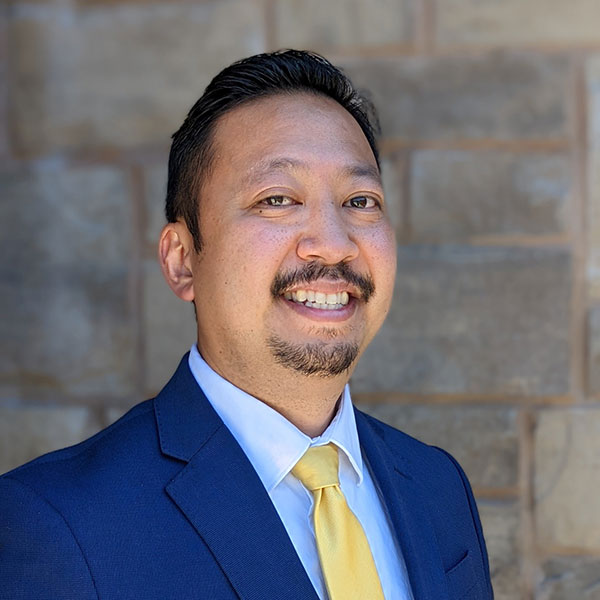 Zduy Peter Chu has been named Florida State University's new assistant vice president for the Division of Student Affairs.
Chu joins Florida State from Valdosta State University, where he has served as the director of Housing and Residence Life and deputy chief officer of Student Affairs Strategic Initiatives since 2017. He will begin work at FSU in July.
"I look forward to welcoming Dr. Chu to the Student Affairs team," said Vice President for Student Affairs Amy Hecht. "He is passionate about student success, and his work proves his commitment to helping all students flourish. I know he will be an asset to our team, a trusted leader to our staff and an advocate for our students."
In his new role, Chu will be responsible for providing management, leadership and vision in the division and will lead University Housing; the FSU Childcare and Early Learning Program; Fraternity and Sorority Life; and New Student and Family Programs. Chu will also oversee the Department of Student Affairs at FSU Panama City.
"My family and I are happy to be joining the Florida State University Division of Student Affairs team," Chu said. "I am thrilled to be a part of a renowned institution that continues to lead the way not only in the state of Florida, but across the nation and world."
At Valdosta State, Chu also oversees the Division of Student Affairs' initiatives including the strategic plan, assessment, reporting, marketing, graduate student recruitment and placement, admissions events, extended orientation and employee development. Chu also works with student conduct and Title IX offices and behavioral interventions, threat assessment and emergency response teams.
Prior to joining Valdosta State, Chu was assistant director for residential student success and retention at Georgia State University. In that role, he assessed the needs of the residential population and enhanced the student experience by adding additional living-learning communities and learning centers. He was also a coordinator for the Semester at Sea Living-Learning Community and a student leadership coordinator at the University of California, Santa Barbara.
Chu has a doctorate in education with an emphasis in educational leadership from Georgia State University. He holds master's and bachelor's degrees from the University of Arkansas in higher education leadership and marketing management, respectively.
A member of the NASPA Undergraduate Fellows Board, Chu is a diversity, equity and inclusion national committee member for Sigma Phi Epsilon. He is also a member of Alpha Phi Alpha Fraternity Inc. and is a certified administrator for the Intercultural Development Inventory.
Chu also is a coach for targeted selection and behavioral-based interviews and is a facilitator for StrengthsQuest and LeaderShape.
"I am excited to share my experiences and leadership in hopes that we can continue to positively move forward and impact students' lives during their time at FSU and after they graduate," Chu said. "I am thrilled to be able to continue my journey at FSU and can't wait to get started."
For more information about the Division of Student Affairs, visit studentaffairs.fsu.edu.