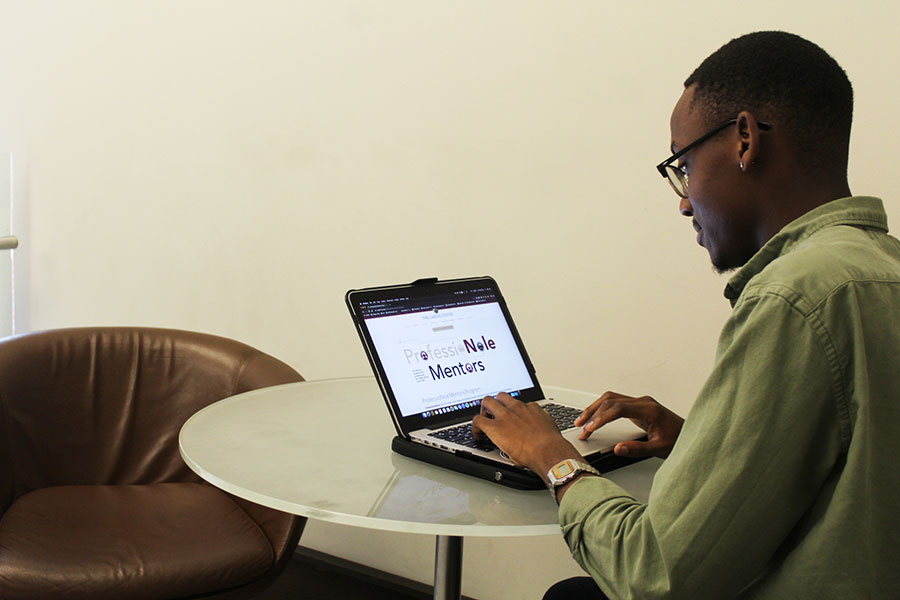 Mentorship is a pillar for career success, which is why Florida State University has set the ambitious goal of registering 2,500 mentors in The Career Center's ProfessioNole Mentors program by 2023.
Established in 1988, ProfessioNole Mentors is one of the center's longest running programs, connecting students with professionals for career advice and guidance for more than 30 years.
Through an online platform, ProfessioNole Mentors pairs students with mentors who share similar professional interests and disciplines. When creating a profile, mentors detail their educational and career journey while including brief words of advice for student mentees. This information is visible to student mentees, who are then able to search for potential mentors.
"My favorite FSU resource is the ProfessioNole Mentors program," said Evianna Gianoplus, a junior at FSU. "I have been able to meet successful professionals in my field of interest, and they have given me impactful career and life advice and introduced me to valuable contacts to help me land my dream summer internships."
Once they select a mentor, students are able to ask career-related questions, such as: What is a career in the mentor's industry really like? Is a master's degree necessary for upward professional mobility? How do you balance a fulfilling career, while also maintaining a healthful and vibrant personal life? What was the most difficult part of the transition from full-time student to working professional?
The mentor and student can define their mentorship schedule to fit their needs. Mentors can take on as many students as they wish within the platform and set virtual conversations that best fit their schedule. In return, students can seek as many mentors as they'd like through the platform.
"I joined because I wanted to be able to help students who had questions, who needed a mentor, who needed advice," said Samuel Ambrose, board chair of the FSU Alumni Association and vice president of sales and marketing at Encoda. "I think it's our responsibility to offer mentorship to students seeking it and to ensure their future success."
Mentors, whether they have decades of experience or are only a few years out of school, are in a unique position to help FSU students transition from the classroom to the workplace or graduate school by offering an objective professional perspective to help inform students' career decisions.
"It makes me feel good that a student who doesn't know me wants to know my opinion, but it makes me feel 10 times as good to know that I can use my experience to help them make an important decision," Ambrose said.
ProfessioNole Mentors can be FSU alumni or friends of the university. To become a ProfessioNole Mentor, visit fsumentoring.xinspire.com.