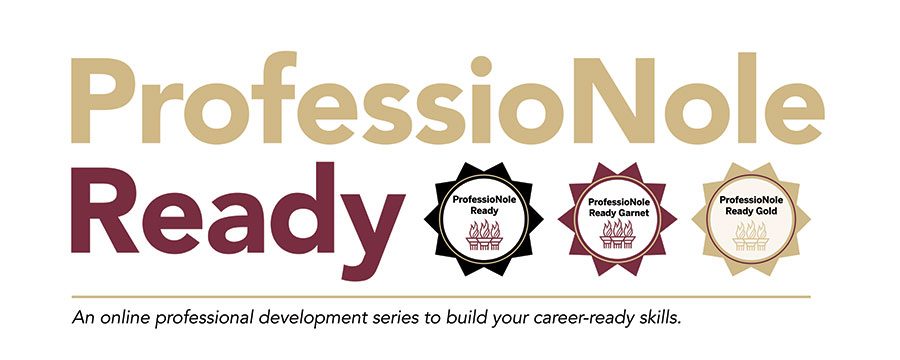 The Career Center at Florida State University recently launched ProfessioNole Ready, an online professional development series that aims to help students master the career-ready skills employers want to see in applicants.
ProfessioNole Ready features interactive activities, informative videos and module quizzes that help students develop career action plans, hone their skills and engage with Career Center resources, services and programs.
The program, which is based in Canvas and available for 24/7 virtual access, officially launched at the beginning of the fall semester. It is currently open to all FSU students and is also available for FSU faculty to integrate into their courses.
"We know that Florida State University students have the skills that both employers and graduate programs seek to recruit," said Myrna Hoover, director of The Career Center. "It is our job to help students identify and develop those skills and make sure they are prepared to showcase them to employers. ProfessioNole Ready serves as a new and exciting resource The Career Center is proud to offer to ensure FSU students are successful in their transition from the classroom to the workforce."
ProfessioNole Ready is comprised of 14 self-guided modules based on the National Association of Colleges and Employers (NACE) career competencies. Each of the modules addresses particular career-ready skills that, upon completion, will help students become more confident in their career decisions and skills and be able to effectively articulate them to potential employers.
Students can earn digital badges within ProfessioNole Ready to mark their progress by completing a variety of required and optional modules. The three distinct badges that highlight participants' levels of career preparedness gained through the program are ProfessioNole Ready, ProfessioNole Ready Garnet and ProfessioNole Ready Gold.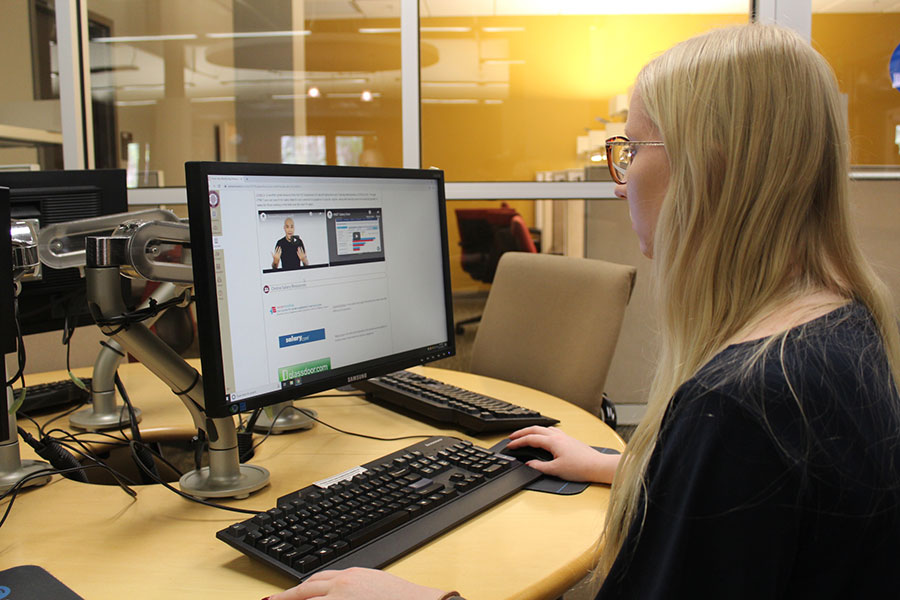 Students must complete seven required modules in the program to earn the ProfessioNole Ready badge. These modules teach students about career readiness, professional communication, resumes, interviewing, diversity and inclusion, salary and job negotiations and how to build a career portfolio.
The additional modules focus on choosing your career path, gaining experience and achieving recognition, networking, searching for job opportunities, preparing for graduate school, using a graduate degree and working in a global economy.
Students can share their ProfessioNole Ready badges with future employers, faculty, admissions committees and other students through social media, email, ePortfolios or as a weblink to showcase their career competency and preparedness.
"Through participation in ProfessioNole Ready, I was given the opportunity to develop a better sense of the career readiness competencies that are valued by graduate programs and potential employers," said Richard Schonour, an Interdisciplinary Medical Sciences major who was the first student to earn a ProfessioNole Ready badge.
Several faculty members at FSU have also integrated ProfessioNole Ready into their courses to help better prepare their students for the demands and realities of the job market.
"I would highly recommend ProfessioNole Ready to any class that is teaching any form of professional career development," said Jason C. Pappas, an associate teaching professor in Sport Management who has added ProfessioNole Ready as a course requirement in one of his classes. "The program provides all of the resources and information needed for every topic you can think of when it comes to preparing students for the job market."
Students who want to enroll in ProfessioNole Ready can register for the program at career.fsu.edu or by emailing cc-professionoleready@fsu.edu. Faculty interested in using ProfessioNole Ready may reach out to Emily Kennelly at ekennelly@fsu.edu to learn more about course integrations.