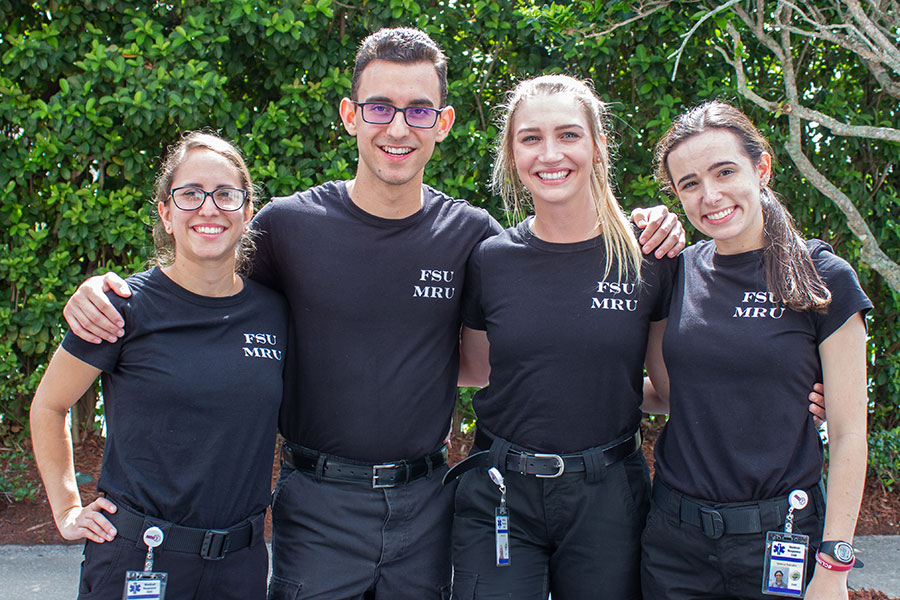 Florida State University's Medical Response Unit (MRU) placed first in its division at the 35th Annual Bill Shearer ALS/BLS Competition, winning the Basic Life Support (BLS) Division for the fourth consecutive year.
The competition took place July 18 in Orlando during CLINCON 2019, Florida's Premier EMS/Fire Conference organized by the Emergency Medicine Learning & Resource Center.
"Practicing scenarios is one of the core techniques MRU uses to keep all of its members current and refreshed on their first responder skills," said Ryen Pagel, associate director for Clinic Operations at University Health Services. "We are thrilled to have this win reflect MRU's overall commitment to providing quality care to our FSU community.
This year's competition team, advised by University Health Services staff member Kristin Matthews, included senior Taylor Ryan and three spring graduates: Lauren Aronson, Juan Diaz-Hernandez and Sedona Robrahn.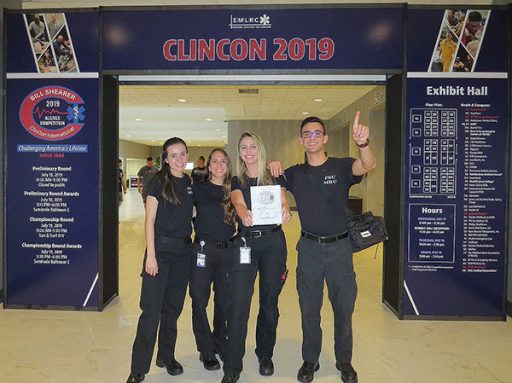 All competing teams were judged based on their ability to recognize and execute the appropriate first responder and EMT skills needed to treat every patient they encountered during several staged scenarios.
The Medical Response Unit functions as a basic life support and quick response unit at Florida State University. Staffed by trained student volunteers, the Medical Response Unit is an affiliated project associated with University Health Services, FSU Police Department, Student Government Association, and FSU Division of Student Affairs. The Medical Response Unit offers support to existing emergency medical and safety units during campus events, such as intramural sports, the FSU Flying High Circus and Dance Marathon.
The unit provides a safety net on the FSU campus in case of medical emergencies in addition to the normal response already provided by the FSU Police Department and the community 911 system. The unit is available to any campus organization requesting assistance for campus events, and to any students in need of assistance.