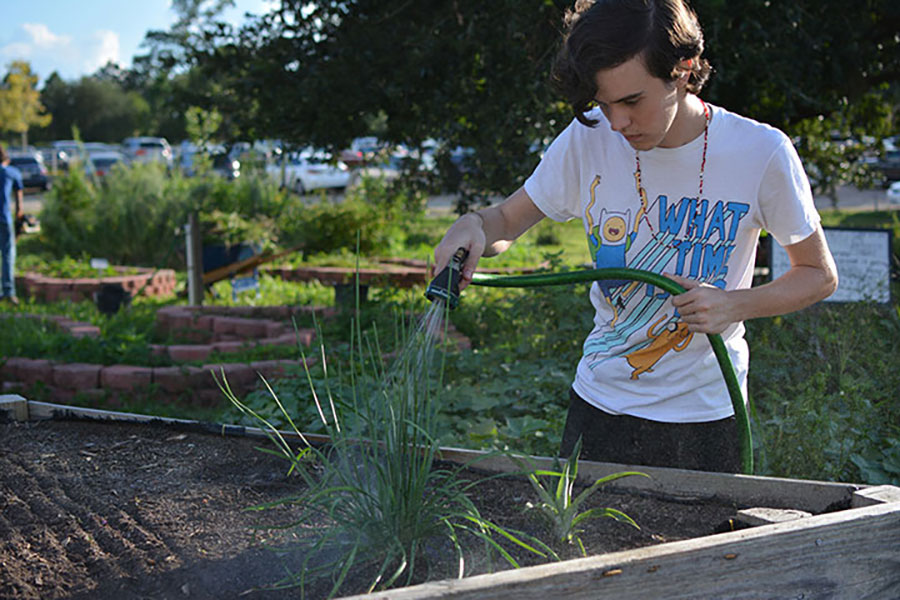 When it comes to sustainability, Florida State University has earned a gold star.
The Association for the Advancement of Sustainability in Higher Education (AASHE) has given FSU a Gold rating in its latest Sustainability Tracking, Assessment and Rating System (STARS) report. This improves upon FSU's Silver rating from 2015.
"The leap from silver to gold is a significant indicator of FSU's cross-campus commitment to sustainability," said Elizabeth Swiman, the director of Campus Sustainability at FSU. "The 2018 STARS Report showed the most improvement in the areas of academics and research, waste minimization and energy conservation. Many of these improvements are the result of better data collection and stronger relationships built across the university. We are celebrating the gold rating as a great example of successful campus wide collaboration."
FSU Sustainable Campus works to educate and engage students, staff and faculty to set an example of campus sustainability and position FSU as a leader of environmental and social action. The office promotes a culture of sustainable living in an open forum and encourages the university's positive impact upon the local and global environment.
In aligning with FSU's sustainability commitments, FSU Sustainable Campus is dedicated to climate action, waste minimization, resource stewardship and education for sustainability.
AASHE empowers higher education faculty, administrators, staff and students to be effective change agents and drivers of sustainability innovation. The association works with higher education to ensure that our world's future leaders are motivated and equipped to solve sustainability challenges.
STARS is a transparent, self-reporting framework for colleges and universities to measure their sustainability performance. It's intended to engage and recognize the full spectrum of higher education institutions, extending from community colleges to research universities. The program encompasses long-term sustainability goals for already high-achieving institutions, as well as entry points of recognition for institutions that are taking steps toward sustainability.
Through participation in STARS, institutions can earn points toward a STARS Bronze, Silver, Gold or Platinum rating. STARS ratings are valid for three years from the date of submission.
To learn more about the AASHE and the STARS program, visit aashe.org.
To learn more about Sustainable Campus, visit sustainablecampus.fsu.edu.