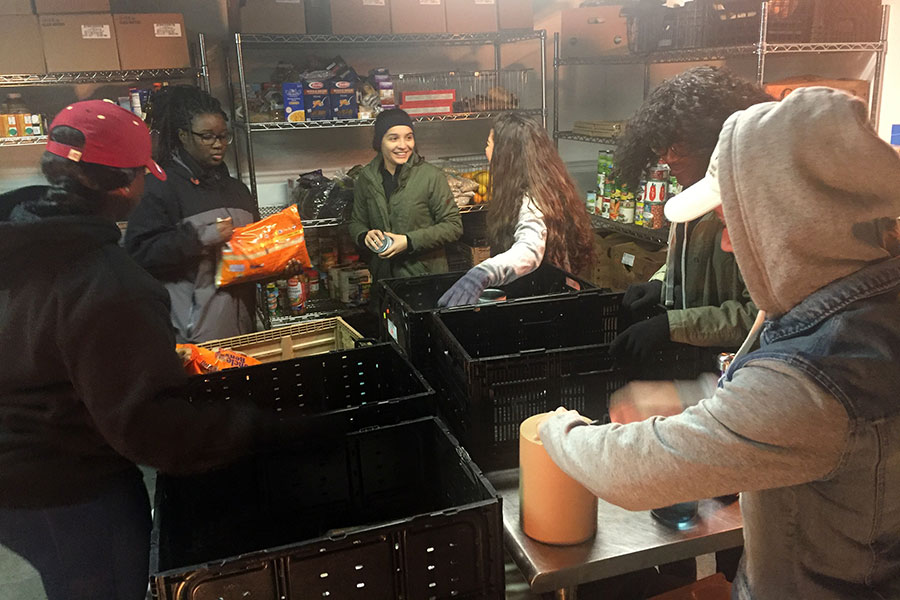 While college students across the nation are enjoying their spring break lying on the beach or relaxing at home, dozens of Florida State University students are taking a different approach during their short reprieve from class.
Groups and individual FSU students are traveling around the country and world while gaining career experience, giving back to the community and making memories that will last a lifetime through a variety of university programs and organizations.
Florida State Alternative Breaks is a program that facilitates accessible service immersion experiences for students to create sustainable change in partnership with local, national and international community organizations and their constituents. Organized through the Center for Leadership & Social Change, almost 100 FSU students are participating in eight different trips this year in various locations around Florida, North Carolina and South Carolina.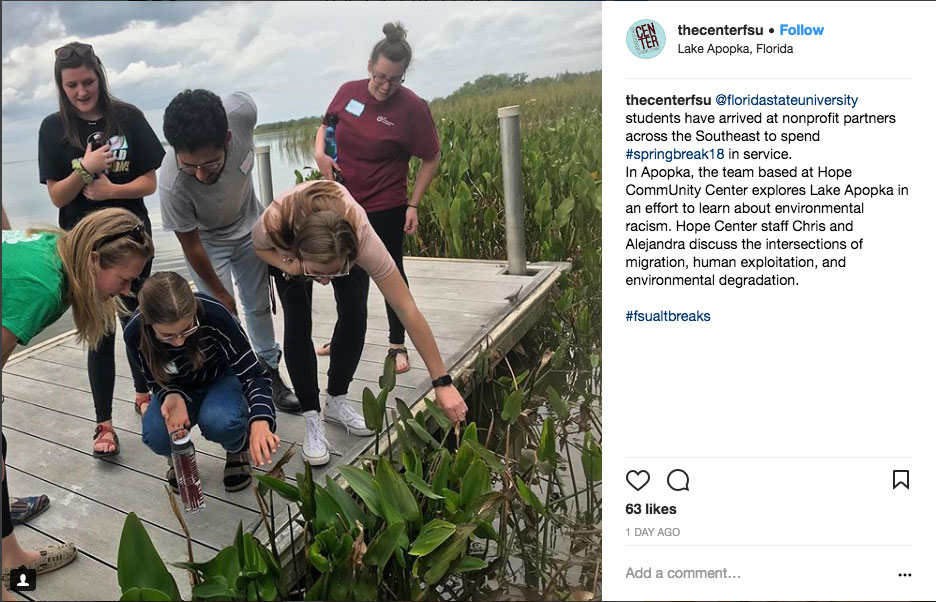 Junior honors student Charles Maggitas, a student coordinator with the Florida State Alternative Breaks program, is in Miami working with the Life of Freedom Center to learn about and help address the issue of human trafficking.
"I chose to do service over spring break because I wanted the opportunity to meet new people, explore new places, learn new things and be a part of something bigger than myself while making a positive impact in the lives of others," Maggitas said. "I would strongly encourage other students to engage in meaningful service over spring break. It gives you the opportunity to learn and grow in ways that you didn't know were possible while making someone else's life a little bit better."
Over the break, the biology major from Thomasville, Georgia, is interacting with human trafficking survivors, attending workshops and engaging in service projects.
"My interest in human trafficking emerged from my lack of understanding in the subject," Maggitas said. "I wanted to use this opportunity to learn more on the topic and be able to better help survivors and organizations that fight human trafficking."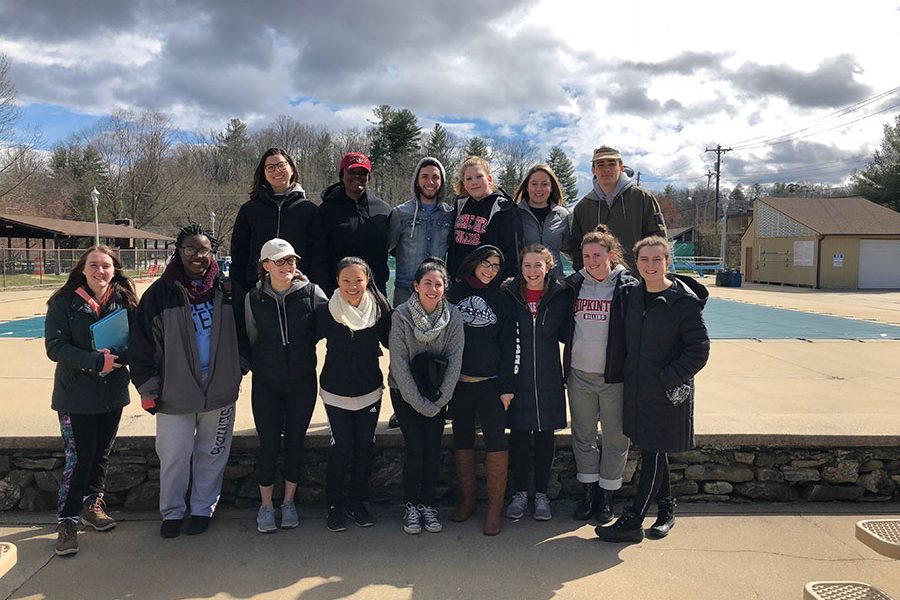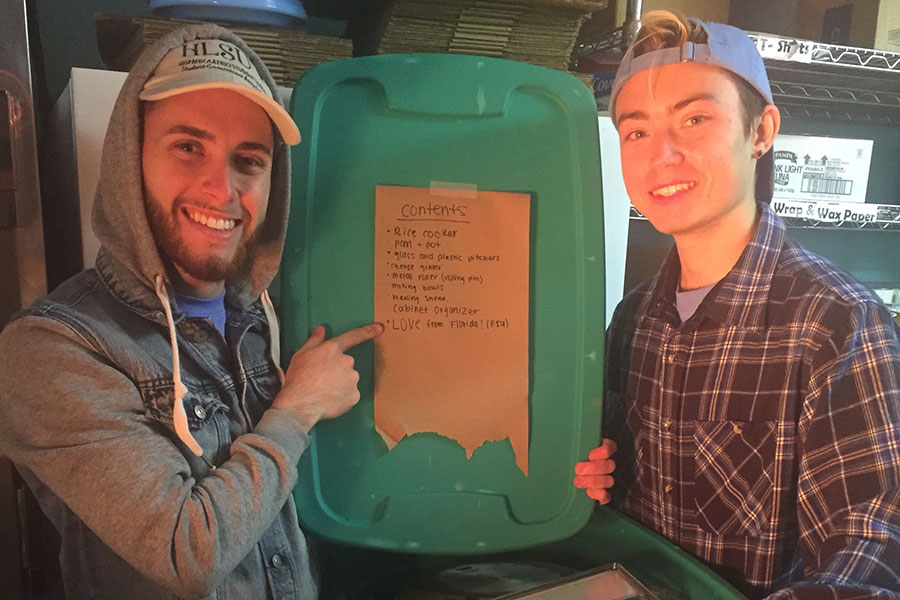 Sophomore Alex Mackey, also a student coordinator with Florida State Alternative Spring Breaks, is in Asheville, North Carolina, volunteering with a focus on food insecurity, nutrition and health.
The food and nutrition science major from Bradenton is leading a group of 14 other students on the trip, where they are working with the YMCA of Western North Carolina Food Pantry to learn about and address the issues of food insecurity, hunger, nutrition and health. They are participating in service activities, such as youth development programs, gardening and working with a community outreach van that provides produce and nutritional education to underprivileged areas of the community.
Junior CARE student Marquita Rusley is in Tampa dealing with the issues of hunger and homelessness. She said she wanted to give back to the community rather than "stay at home and watch Netflix cuddled up with my dogs." The biochemistry major from Hollywood, Florida, is volunteering at Sweetwater Organic Farm and Metropolitan Ministries where she is serving food to the homeless, sorting cans at a shelter, working in a thrift store and planting seeds in a local garden.
"I enjoy helping others and being able to engage with people in communities that I am not a part of to expand my perspective," Rusley said. "I have overcome my own hardships in life, and I have learned how valuable it is to see someone with good intentions making an effort to support you without having pity for you. Being able to be of service to these nonprofit organizations during spring break is a way I show my appreciation for their mission and taking the initiative to better the community and wanting to see growth in the individuals experiencing homelessness."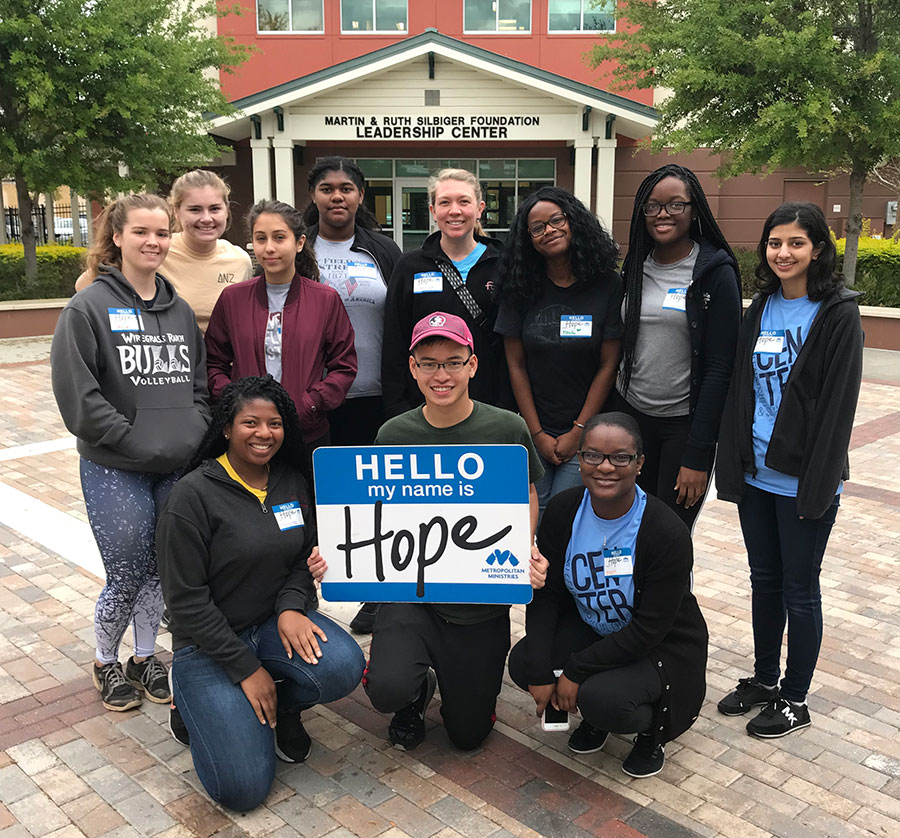 Junior Anna Wuest, is in Kingston, Jamaica, through Beyond Borders — a short-term cultural exchange program organized Center for Global Engagement. During spring break, 12 FSU students and two team leaders from the Division of Student Affairs are visiting University of West Indies students on their campus in Kingston and being immersed in Jamaican culture. Wuest, a biomathematics major from Port Orange, Florida, is also volunteering in the local community on the trip.
Some students are bolstering their research skills during the break. Freshman Beatrice Dain is in Nicaragua assisting on a research project through the Undergraduate Research Opportunity Program (UROP). The exploratory major from Gainesville, Florida, is conducting research with Ellis Magee, a doctoral candidate in the FSU Department of Economics. While in Nicaragua, she is doing preliminary interviews with Nicaraguan artisans and interacting with personnel at a Nicaraguan university. The project aims to develop a tablet-based course that teaches Nicaraguan artisans how to sell their goods internationally through online platforms like Etsy.
More than 100 students like senior Daniel Fernandez and sophomore Faythe Monbleau are checking out different careers through the FSU Career Center's FSUShadow program. The FSUshadow Program connects students with employers, community partners, alumni and friends of the university for one-day job shadowing opportunities to provide exposure to a wide variety of career fields and industries. In addition, about 90 students participated in a simulation exercise with the FBI during their shadow day on campus, Monday, March 12.