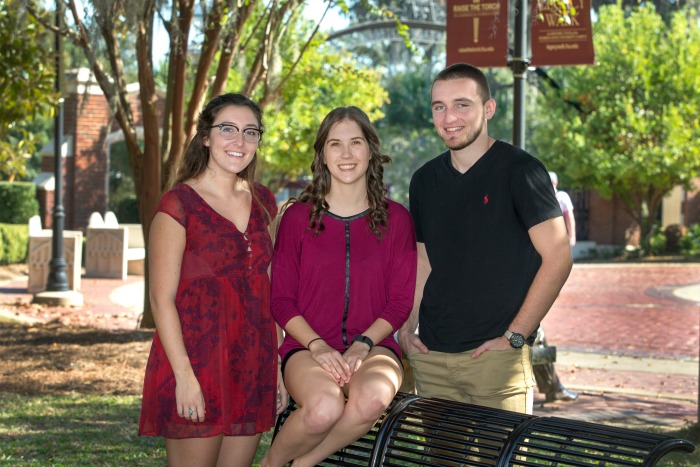 A Florida State University organization is changing how the next generation of Seminoles is recruited.
The Academic Recruitment Organization (ARO), founded in 2015 by Presidential Scholars William Boose, Amanda Schell and Sophie Rottenberg, is designed to recruit high quality students from high schools around the country through student-to-student style communication.
"Three of our Presidential Scholars have taken the initiative to establish an innovative approach to recruiting top academic talent the same way athletic talent is recruited," said Karen Laughlin, dean of Undergraduate Studies. "It's such a great, proactive idea. We're sure the high achieving students they will attract will be part of our university's move up in the national rankings."
ARO was created with the idea of revolutionizing the way that FSU recruits new students.
"I was inspired by the individualized treatment that athletic recruits receive, and I try to apply that to top academic talent," said Boose, ARO's president.
Instead of the traditional campus representatives going and speaking to prospective students, ARO has high achieving current students visiting high schools, giving personalized tours of FSU's campus and making phone calls. They also have started sending handwritten letters.
"I can honestly say that without this organization my decision may have been completely different," said Grace Manno, a freshman and new ARO member. "Other schools reached out to me in different ways, but none came close to the personal connection and reassurance ARO gave me."
After a successful first year, FSU Provost Sally McRorie granted ARO $6,500 to expand its efforts.
The organization, which has grown to more than 90 members, has spread its reach nationally by traveling to high schools in large cities. Recently, Boose and fellow members Sophia Gallo, Kalyn Holder and Ben Pifer visited New Orleans to meet with high school students and talk to them about college and why they should choose FSU.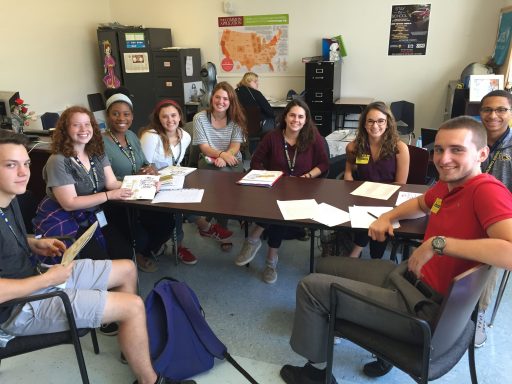 "We received a really warm reception from the schools there and I think we made a real impact," Boose said. "A lot of the schools asked us to come back and speak again next year."
The ARO reps give students a personalized view about different facets of college at FSU that can't be printed on a flyer.
"We use a more personal approach and highlight aspects of college that FSU has," Boose said. "Students feel more comfortable asking us questions because we are current students and closer to their age. They open up to us more, and they don't feel that there are any wrong questions or that they are being evaluated."
High school students love this new innovative approach to exploring college options and the organization's success rate has been high. They have reached out to more than 2,500 students, made 215 phone calls and given 46 personalized tours. Of the 46 students who received tours, 35 were high school seniors and 20 of them ended up choosing FSU.
"We come armed with experiences," Boose said. "Admissions reps come armed with statistics, information and knowledge of the process and together that gives students a view of FSU that they can't pass up."