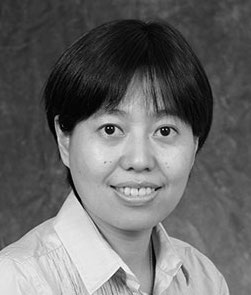 A Florida State University researcher has received a National Science Foundation (NSF) grant to pilot an innovative and potentially transformative approach to science, technology, engineering and math (STEM) graduate education.
Fengfeng Ke, associate professor of Instructional Systems and Learning Technologies in the College of Education, was awarded $499,994 through an Innovations in Graduate Education grant from the NSF to study the effects of a mixed-reality integrated training pilot program. The program will provide teaching practice to STEM graduate teaching assistants.
"STEM is vital to the growth and innovation of our society, yet students are leaving STEM degree programs at an alarming rate, often as a result of ineffective teaching," Ke said. "Since graduate teaching assistants are the next generation of STEM instructors, it is important we meet the current attrition rate challenges by preparing them not only to become researchers, but also instructors."
Ke will serve as the principal investigator on the project and Xin Yuan, professor of Computer Science, will serve as co-principal investigator. They are among 24 awardees who received a combined $50.8 million from the NSF Research Traineeship program to address key issues in the scientific community, including educating and building the science and engineering workforce, broadening participation in STEM education to include traditionally underserved populations and creating new resources at institutions that train STEM graduate students.
The training of current and future college and university instructors is critical to the adoption of teaching or curriculum reforms, yet graduate students, who are both trained for and pushed toward academic jobs, remain unprepared for a key responsibility of these jobs: teaching.
Ke's project, "Mixed Reality Integrated Teaching Training for STEM Graduate Teaching Assistants," will integrate 3D virtual reality and body sensory technology to enable STEM graduate teaching assistants to practice, observe and reflect on teaching in a variety of instructional settings. The goal is to provide them with a deeper understanding of teaching strategies through active experimentation and problem solving. The teaching training model is anticipated to improve teaching in introductory STEM courses, improve the persistence of underrepresented groups in STEM disciplines by broadening the teaching practices used in introductory STEM courses and address specific challenges and needs associated with the variety of STEM graduate students.
For more information, visit https://www.nsf.gov/awardsearch/showAward?AWD_ID=1632965.