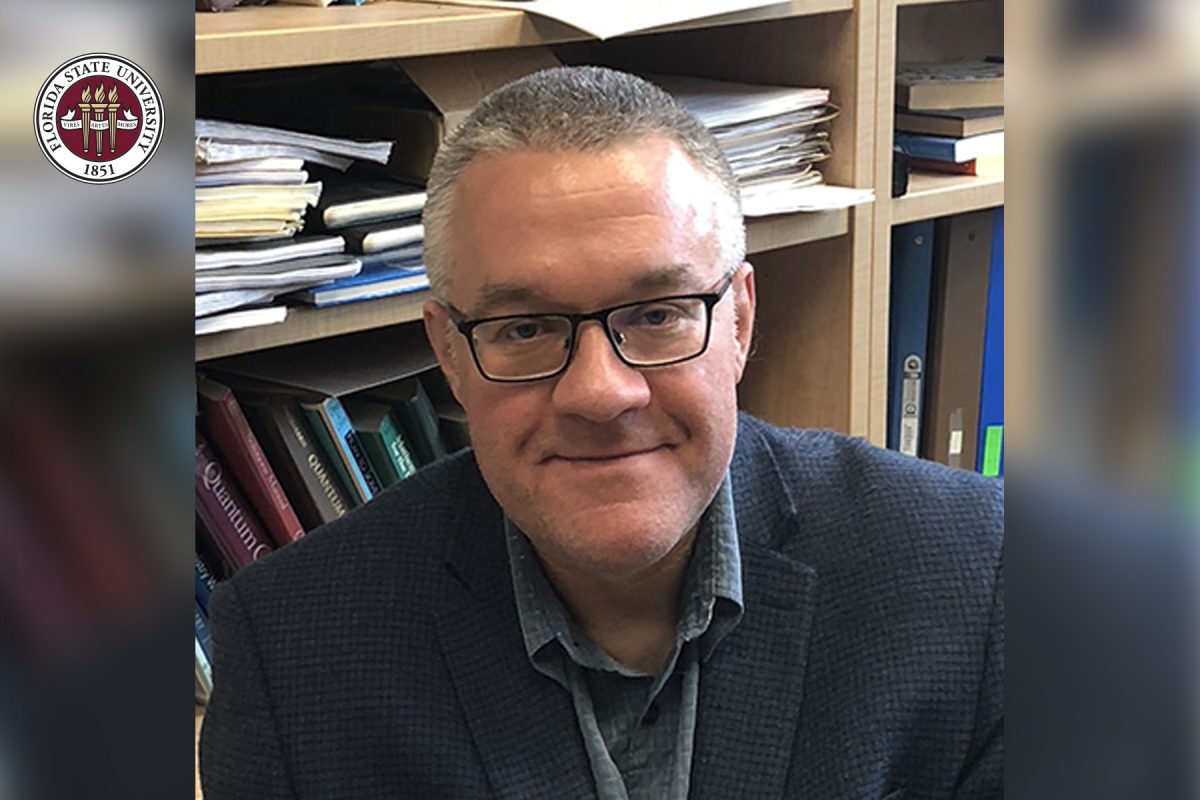 A leading MagLab scientist is being recognized for his contributions to the field of nuclear magnetic resonance (NMR).
Rob Schurko has received the Regitze Vold Prize at the Alpine Conference, an international forum on magnetic resonance in solids. Schurko is director of the MagLab's Nuclear Magnetic Resonance and Magnetic Resonance Imaging Facility and is a professor in the Department of Chemistry and Biochemistry at FSU.
"Rob has made a large number of important contributions to the field of solid-state NMR over the past 25 years," the conference committee said in bestowing the award.
"I was very honored," Schurko said, "Regitze Vold was a pioneer in solid-state nuclear magnetic resonance spectroscopy, both as a researcher who pushed scientific boundaries, as well as a female scientist in what used to be a male-dominated field."
Alpine Conference organizers noted Schurko's diverse research interests and impactful discoveries with applications to pharmaceuticals.
"His ongoing work on crystal structure prediction using novel NMR crystallography methods holds promise for the characterization of novel crystal forms used in the pharmaceutical industry," said the committee.
"This could be very valuable for monitoring the solid forms of different drugs, especially in their dosage forms like tablets and capsules," Schurko explained.
Schurko was also a plenary speaker at the high-level conference, which is held every other year in Chamonix, France.
"What really excited me about presenting my award lecture at the Alpine Conference, aside from the kind recognition of my peers, is the unique format of the meeting," Schurko said. "The lectures feature elongated and lively question periods, and there are no poster sessions – just scientific round tables, which are great for students, postdocs, and senior researchers alike."
At the MagLab, Schurko manages a facility boasting the strongest magnets, top experts, and most precise instruments in the world for nuclear magnetic resonance. That includes the highest magnetic field NMR spectrometer, which operates at 35.2 tesla, along with the world's strongest MRI, at 21.1 tesla.
"The opportunity to come to the MagLab has made a big difference in the types of experiments we can do, especially because of the outstanding staff and state-of-the-art equipment," Schurko said of his research. "Fortunately, we also offer these same opportunities to users from around the U.S. and world at no cost, and we hope to have an increasing number of users every year."
The Vold Prize is named in memory of Regitze Vold, a National Institutes of Health scientist and longtime professor at UC San Diego who was world-renowned for her research in nuclear magnetic resonance spectroscopy.
The Alpine Conference on Magnetic Resonance in Solids was founded in 1999 by an international group of NMR enthusiasts. Participants are strongly encouraged to report previously unpublished work and present results challenging existing paradigms.