The Heart Failure Society of America marks Heart Failure Awareness Week Feb. 11-18, 2018, to promote heart failure awareness, patient education and heart failure prevention.
Heart failure is a progressive condition in which the heart's muscle gets injured from something like a heart attack or high blood pressure and gradually loses its ability to pump enough blood to supply the body's needs, according to the Heart Failure Society of America. About 5.7 million adults in the United States have heart failure, according to the Centers for Disease Control and Prevention.
Florida State University College of Nursing Assistant Professor Lucinda Graven has dedicated her research efforts to helping heart failure patients and their caregivers. Her research examines factors associated with adverse outcomes in patients with heart failure, particularly depression and poor self-care and explores psychosocial factors related to adverse outcomes in caregivers of heart failure patients.
Graven shared her thoughts on life after heart failure.
You've studied effects of social support in heart failure patients. Why is social support such an important aspect of heart failure patient self-care?
Social support is vital to maintaining health and well-being in the heart failure patient. Heart failure is a complex disease that requires a multimanagement approach, including multiple medications, a restricted dietary regimen and monitoring for and managing a wide variety of symptoms. Family, primarily spouses, often help with these activities.
Studies show that heart failure patients who have more social support have better outcomes and fewer hospitalizations. Appraisal support and emotional support, provided by family, are extremely important and play a role in helping the patient maintain physical and psychological well-being.
What questions should heart failure patients and their caregivers ask of medical professionals before they are released from the hospital?
Patients and their caregivers should have a good understanding of the heart failure medications, particularly the diuretic. Often patients don't understand when they should take their diuretic or whether they should take an extra dose when they have increased swelling in their feet or become more short of breath. Patients also commonly don't understand the relationship between sodium and water retention that underlies the need for the diuretic.
Issues such as daily salt allowance, fluid restriction and daily weights are other related areas that need to be covered with their physician. Patients should also inquire about recommendations for exercise. Exercise recommendations vary based upon the severity of heart failure yet can be beneficial to certain patients.
Caregivers should ask about available community resources that can assist with home and respite care. Studies show that caregivers often experience depression and anxiety related to their caregiving role, therefore, any outside assistance may be helpful in preventing these adverse effects in caregivers.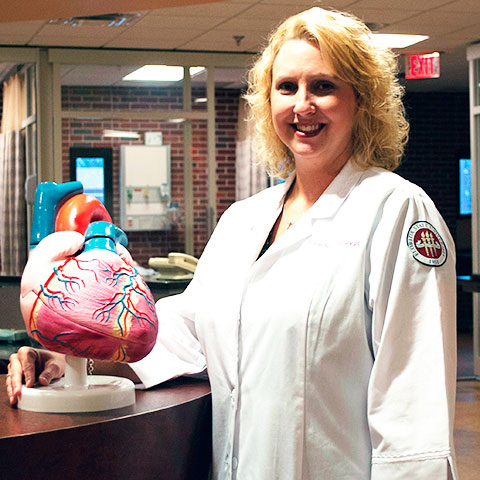 What are some tips for heart failure patients and caregivers that can help them maintain optimal health?
In order to maintain optimal health, patients should weigh daily and notify their physicians of weight increases of two or more pounds overnight. This could be a sign of fluid retention. Notify your physician early when symptoms increase.
Read food labels carefully when looking at salt content. Be sure to pay attention to the serving size.
Work together to manage issues related to heart failure. A collaborative approach to self-care activities is more likely to be effective in preventing adverse events such as frequent hospitalizations.
What kind of self-care behaviors normally produce the best outcomes for heart failure patients?
There is no "one-size fits all" approach to heart failure self-care because the disease is progressive and symptoms vary among patients. The key to maintaining health is monitoring fluid status and symptoms, adhering to a low-salt diet and maintaining the highest level of physical functioning as long as possible. This includes pleasure activities, such as walking, golfing, fishing, etc.
Research indicates that patients are more likely to develop depression when functional limitations prevent participation in pleasure activities and result in social isolation. This is significant because depression in heart failure patients has been associated with poor outcomes, such as higher mortality and rehospitalization rates.