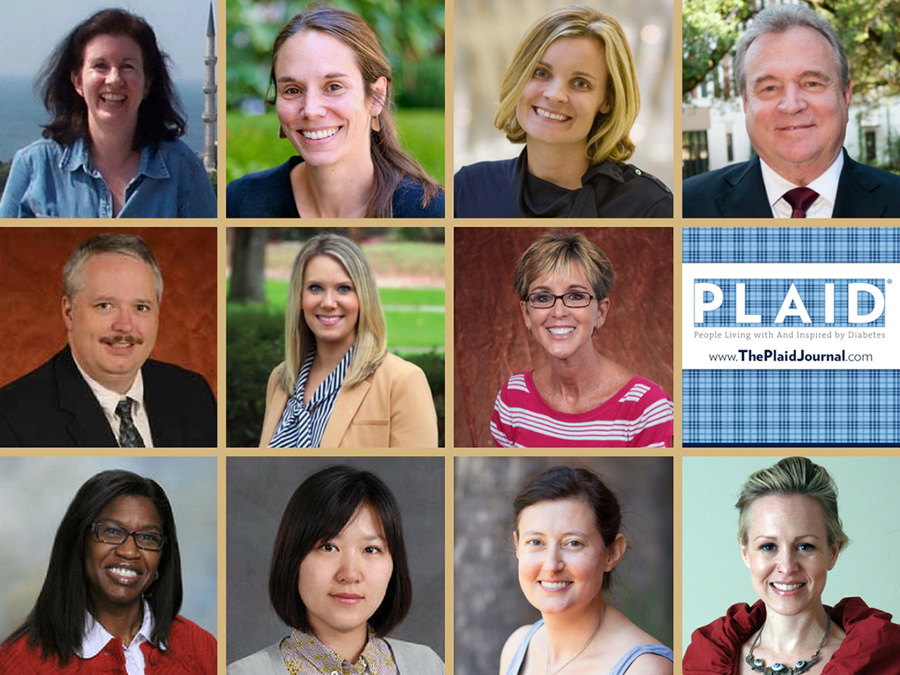 HONORS AND AWARDS
Lynn Jones, Ph.D. (Art History) has been awarded a Short-Term Senior Fellowship at Koç Üniversity's Research Center for Anatolian Civilisations (RCAC) in Istanbul, Turkey, where she will be working on her book "The Imperial Cult in Middle Byzantine Art" and researching the cult of Constantine I.
BYLINES
Sarah Lester, Ph.D. (Geography) recently co-authored "Marine spatial planning makes room for offshore aquaculture in crowded coastal waters," published in the journal Nature. Marine spatial planning "seeks to reduce conflicts and environmental impacts, and promote sustainable use of marine ecosystems."
Amy Huber, M.S. (Interior Architecture & Design) authored "Telling the Design Story: Effective and Engaging Communication" published by Routledge Press. The book focuses on the storytelling of architectural designs.
SERVICE
Mark Bonn, Ph.D. (Dedman School of Hospitality) has joined the Editorial Advisory Board (EAB) of the International Journal of Contemporary Hospitality Management (IJCHM), a top-tier journal in the hospitality and tourism field.
Daniel Van Durme, M.D., MPH (Medicine) will become senior associate dean for clinical and community affairs in April after serving as chair of the Department of Family Medicine and Rural Health since 2004.
Joedrecka Brown Speights, M.D. (Medicine) will become interim chair of the Department of Family Medicine and Rural Health after serving as associate chair since 2016.
GRANTS
Meredith McQuerry, Ph.D. (Human Sciences) and Michael Ormsbee, Ph.D. (Human Sciences) received a grant of $122,294 from the Fire-Dex Firefighter Research Grant Program for their work in assessing the physiological comfort of a novel lightweight turnout composite.
NOTABLE
Valerie Shute, Ph.D. (Educational Psychology and Learning Systems) recently helped the Programme for International Student Assessment (PISA) design part of its triennial survey. The PISA survey evaluates the knowledge of 15-year-old students around the world to help countries determine the effectiveness of their education systems.
The PLAID Journal, a peer-reviewed, open-access publication of FSU, the College of Medicine and the Charlotte Edwards Maguire Medical Library is partnering with JDRF, a leading global organization funding type 1 diabetes research, to promote diabetes education, awareness, support programs and research to deliver a cure for Type 1 diabetes and its complications. JDRF is the world's largest nonprofit funder of Type 1 diabetes research.
PRESENTATIONS
Sabrina Dickey, Ph.D. (Nursing) presented "Factors Influencing Decisional Self-Efficacy and Healthcare Empowerment among African-American Men" at the Southern Nursing Research Society's 32nd Annual Conference, March 21-24, in Atlanta, Georgia.
So Hyun Park, Ph.D. (Nursing) and Eileen Cormier, Ph.D. (Nursing) co-authored the article "Influence of siblings on child health behaviors and obesity: A systematic review" published in the Journal of Child and Family Studies. The article analyzes how the structure of a child's family may affect their chance of becoming obese.
EXHIBITIONS
Denise Bookwalter (Fine Arts) exhibited traditional and digital prints at Tallahassee Community College from Feb. 15 to March 22, 2018.
Carrie Ann Baade (Fine Arts) exhibited art in the "Pintura Narrativa: An Exhibition of Narrative Painting" and "She is of the South," which showcases female artists who were raised in the South or whose work has Southern influence. Her work ran in these exhibits from Jan. 8 to Feb. 22.