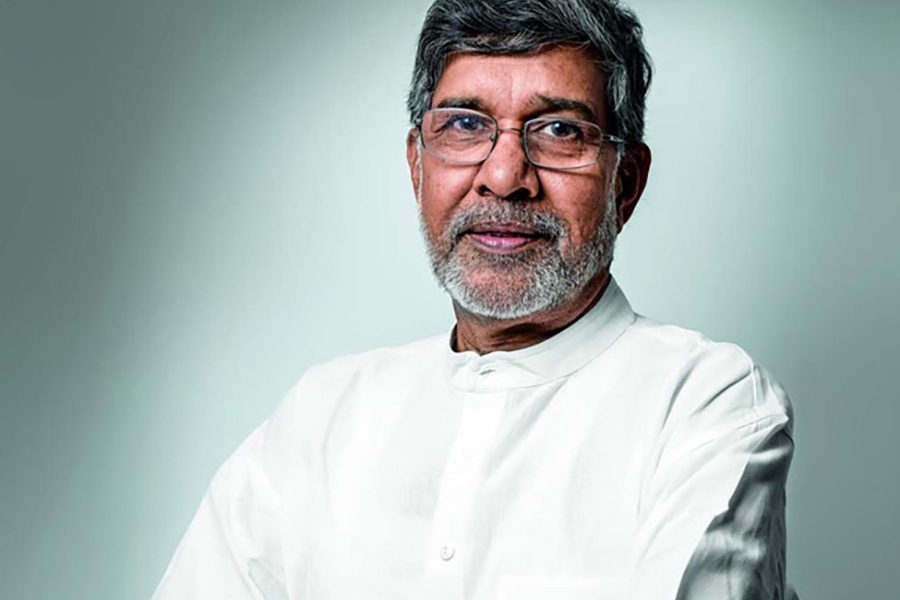 Nobel Peace Prize recipient and children's rights activist Kailash Satyarthi will speak about his efforts leading a global movement to end child slavery and exploitive labor practices during PeaceJam Southeast's 10th Anniversary Conference at Florida State University.
The talk will take place at 6 p.m. Friday, April 6, in the Augustus B. Turnbull III Florida State Conference Center, followed by PeaceJam Southeast's 10th anniversary dinner and celebration.
During the PeaceJam public talk and conference, Satyarthi will give formal talks, participate in informal conversations, watch participants' presentations of service learning initiatives and join attendees for lunch and service in the Tallahassee community.
Immediately following the talk, PeaceJam Southeast will host its 10th anniversary dinner and celebration. Dinner tickets are $25 and registration is required.
PeaceJam is an international education program that connects youth with Nobel Peace Laureates through educational curriculum, service learning and conferences on university campuses. More than 1.2 million participants worldwide have engaged in PeaceJam programming. The Center for Leadership & Social Change at Florida State University serves as the headquarters for PeaceJam's Southeast affiliate.
For more information, visit thecenter.fsu.edu.
About Kailash Satyarthi
Satyarthi was born in 1954 in Vidisha, India. As a child, he was troubled by the vast economic and social disparities in his community and that many children were denied the rights and opportunities he enjoyed. Satyarthi earned a degree in electrical engineering and began a career as a teacher — still plagued by the injustice of children who were forced to work long hours under harsh conditions.
In 1980, he quit his job and started the journal "The Struggle Shall Continue" to create awareness about the problem of child labor. He helped conduct raids to rescue children and their parents who were held as bonded laborers.
As a result, Satyarthi endured beatings and death threats, but he continued his work. He formed the organization Bachpan Bachao Andolan (BBA or Save the Children Movement), dedicated to educating the public about child labor and human trafficking, rescuing children from factories and providing them with education and basic skills. The success of the BBA led to the creation of the South Asian Coalition on Child Servitude in 1989, which liberated thousands of child laborers working in different industries.
In 1998, Satyarthi led the Global March Against Child Labour to motivate individuals and organizations around the world to do their part in the fight against child labor. The march touched every corner of the globe, built immense awareness and led to a high level of participation from the masses that culminated at the International Labor Conference (ILO) in Geneva.
The collective voice of the marchers was reflected in the draft of the ILO Convention, reforming the worst forms of child labor. The following year, the ILO Convention was adopted at the ILO Conference in Geneva and has been ratified by 172 countries.
In 2014, Satyarthi won the Nobel Peace Prize for protecting the rights of more than 85,000 children from 144 countries. He has been a member of the PeaceJam Foundation since 2017.