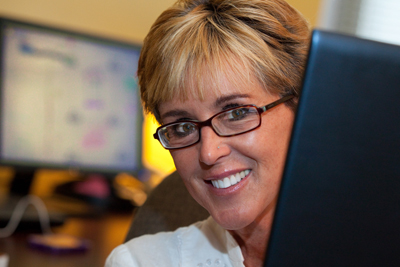 A Florida State University professor has been invited to help create an international educational survey that will be administered in 2021.
Valerie Shute, a professor in the Department of Educational Psychology and Learning Systems at FSU, will help design a part of the Programme for International Student Assessment (PISA), a triennial international survey that aims to evaluate education systems worldwide by testing the skills and knowledge of 15-year-old students.
The Organisation for Economic Co-operation and Development conducts the PISA survey every three years to assess educational effectiveness among member countries. Data is then shared among the 72 countries to help education systems determine the most effective models of learning.
PISA surveys influence education policy around the world. Since PISA began in 2000, experts from more than 80 countries have helped in its creation.
The selection committee chose Shute for her innovative work on measuring problem-solving skills, creativity and other constructs that are often difficult to quantify. Shute joins seven other experts to develop a creative-thinking assessment that will be used in the 2021 survey.
Shute and Seyed Ahmad Rahimi, a doctoral candidate in FSU's Instructional Systems and Learning Technologies program, met with other selected PISA experts from around the world in Washington, D.C., in February to begin developing initial assessments.
For more information about PISA, visit http://www.oecd.org/pisa/aboutpisa.
Shute is the Mack and Effie Campbell Tyner Endowed Professor of Education in the FSU College of Education. Her research has earned her prestigious grants from the Bill and Melinda Gates Foundation, the MacArthur Foundation, the Florida Department of Education and the U.S. Department of Education.