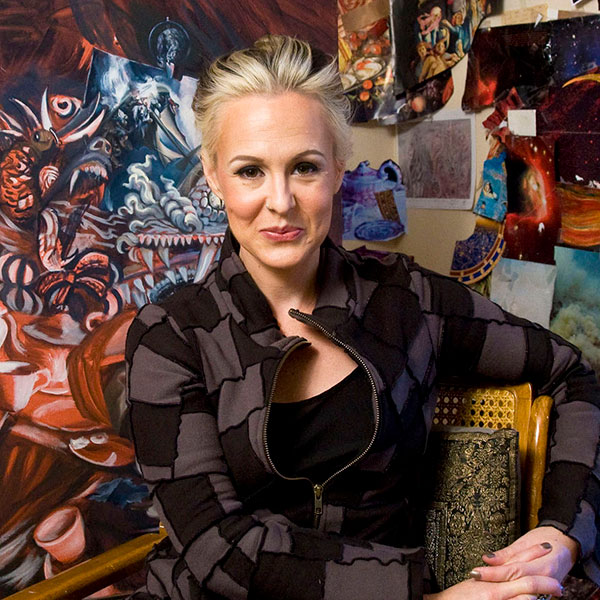 With the CDC giving the go ahead for trick-or-treating and small outdoor crowds, this year's Halloween and Day of the Dead Celebrations figure to be busier than last year's. 
As revelers reacquaint themselves with these annual traditions, Florida State University Professor of Art Carrie Anne Baade is ready to provide historical and cultural context of these celebrations.
With Day of the Dead, All Hallows' Eve and All Saints Day, this time of year is one that's acknowledged in various forms across many cultures, Baade said.
An award-winning artist and painter, Baade's work frequently draws from these celebrations. She is organizing a performance art piece that commemorates this time of year for the First Friday in November at Tallahassee's Railroad Square. 
Carrie Anne Baade, Director and Professor Department of Art 
cjonesbaade@fsu.edu
Baade is an internationally exhibiting artist whose oil paintings are rich with allegorical meta-narratives. These painted parables combine remnants of Renaissance and Baroque paintings, creating surreal landscapes inhabited by exotic flora, fauna and figures.
"The end of summer is harvest season, which signals the beginning of winter and is associated with death. The dead and the lighting of fires are celebrated during this time of year through different cultures."