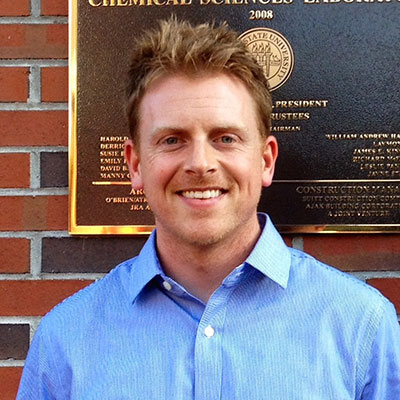 The 2021 Nobel Prize in Chemistry was awarded to two scientists for their development of a new and environmentally friendly process to make molecules, known as asymmetric organocatalysis.
Benjamin List of the Max Planck Institute for Coal Research and David MacMillan of Princeton University shared the prize for their groundbreaking work.
For journalists looking for more information on the science behind this year's prize, Florida State University Assistant Professor James Frederich is available to offer context.
James Frederich, assistant professor, Department of Chemistry and Biochemistry
(503) 869-1287; jfrederich@fsu.edu
Frederich's research interests include using synthetic organic chemistry to address problems in chemistry, biology and medicine. He has researched the design of improved catalysts for asymmetric reactions as well as using natural products to identifying new drug targets for medical therapies.
"The 2021 Nobel Prize in Chemistry recognizes the fundamental contributions of Ben List and Dave MacMillian to the ways in which scientists build molecules. This year's award centers on the concept of organocatalysis. This field encompasses catalytic reactions where traditional enzyme or metal catalysts are replaced by organic small molecules consisting of the elements carbon, nitrogen, oxygen and hydrogen. As List and MacMillian have shown, reactions catalyzed by organic molecules, in many cases, provide a faster and more effective means of building medicines and other functional materials that are central to the betterment of society."