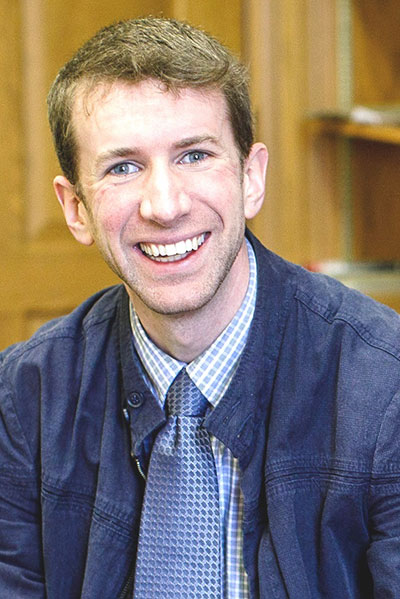 With the 2020 election cycle in full swing, American voters find themselves with no shortage of issues to consider when deciding which candidate has earned the right to help tackle them. 
Racial unrest, historic wildfires and a pandemic that's infected millions and led to 200,000 American deaths are among the factors shaping an electorate that's polarized like never before. 
Researchers at Florida State University are ready to help sift through the issues that will drive 2020 voters. FSU experts can provide the historical context and nuanced perspective that are critical to understanding and a balanced picture of the political landscape. 
Hans Hassell, assistant professor, Department of Political Science
(850) 644-5727; hans.hassell@fsu.edu  
Hassell's research focuses on political institutions and specifically on political parties and their role in electoral politics.
"Campaigning in 2020 means dealing with issues and problems that previous campaigns have not had to address. Campaigns have been forced to adapt to a new reality in how to reach voters and a political environment that is constantly changing. Campaigns regularly adapt to their political reality, but the 2020 election provides a tougher test for most political campaigns."
Matt Pietryka, assistant professor, Department of Political Science
(530) 574-6175; mpietryka@fsu.edu
Pietryka's research focuses on understanding how the social and political contexts of life influence the political attitudes and behavior of individuals. In particular, he studies how political discussion with friends and family can affect individual political behavior. He is currently studying voting and elections and can discuss the implications of COVID-19 on the November elections.
Davis Houck, professor, College of Communication & Information
(850) 644-1607 or (850) 980-2656; dhouck@fsu.edu
Houck can discuss political advertising, news coverage and speech making. He is an expert on the American civil rights movement, war rhetoric, propaganda and media campaigns.
"The 2020 presidential election is being hailed, without irony or hyperbole, as the most important election in American history. It will determine if President Trump is to have another four years; the U.S. Senate is also in play. Turnout also promises to be historic, even as the country sorts through myriad legal battles related to mail-in ballots, felon voting rights and how a pandemic is shaping potential voter turnout. Contrasting rhetorical styles and argument strategies will also be inventoried and analyzed daily given the extremes we'll be witnessing."
Patrick Merle, professor, College of Communication & Information
(574) 276-8280; Patrick.merle@cci.fsu.edu
Merle has been involved in international news and is still freelancing in journalism and public relations. He studies media effect with an emphasis on political and international perspectives.
"As a former international journalist based in Paris having covered international affairs and now a professor specialized in crisis communication and political communication, I can provide comparative perspectives and relevant approaches associated with political messaging."
Michael T. Morley, assistant professor, College of Law
(850) 644-2579; mmorley@law.fsu.edu
Morley teaches and writes in the areas of election law, constitutional law, remedies and the federal courts. He has been quoted by the Washington Post, CNN, The Atlantic and several other media outlets regarding the 2020 election.