Harriet Tubman was born into slavery and spent her life fighting it.
After fleeing to freedom in Philadelphia, she returned south several times to help other slaves escape, ferrying them to safety through the Underground Railroad.
Florida State University experts are available to discuss Tubman's life ahead of the upcoming movie "Harriet."
Born Araminta Ross in the Eastern Shore of Maryland, Tubman was rented out to work as a domestic servant as a young girl. When she was 12 years old, she intervened when an overseer was beating another slave. She was hit in the head with a weight, leaving her with severe headaches for the rest of her life.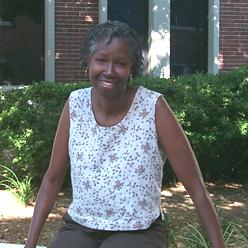 Tubman fled from Maryland to Pennsylvania in 1849. From there, she began planning secret raids to lead others to freedom.

Maxine D. Jones, Professor of History
mjones@fsu.edu
Jones specializes in 19th century United States and African American history.
If people know anything about Tubman, it is that she helped enslaved people escape their lives as property in the South, a feat that earned her the nickname "Moses," Jones said. Many are not aware that she also served as a spy and scout for the Union Army during the Civil War. In fact, she helped with a Union expedition in Confederate territory that destroyed plantations and rescued hundreds of slaves — an episode that appears to be featured in the movie's trailer.
A lot of planning went into her secret raids to rescue slaves. To venture into a place where her freedom and life were at stake with each journey, she had to be completely committed to the cause.
"She refused to let any individual who got cold feet to jeopardize the safety of the group she was leading to freedom," Jones said. "Allegedly, she was willing to silence — kill —that individual if necessary."
Later in her life, she continued to advocate for freedom by speaking in support of the women's suffrage movement.
"She was a brave woman, an ingenious woman," Jones said.
Meghan Martinez, Teaching Assistant Professor
mhm1991@fsu.edu
Martinez primarily researches the history and lingering consequences of racial violence and racial inequality in the United States.
Tubman represents black agency and autonomy, Martinez said.
"We often give credit to people like Abraham Lincoln for 'freeing the slaves.' And, as President of the United States during the Civil War, Lincoln certainly deserves to be part of the conversation," she said. "However, Harriet Tubman is an example of the ways in which black people worked to free themselves from slavery — both literally, as Tubman did in the Underground Railroad and during the Civil War, but also through political activism. Women like Harriet Tubman were part of anti-slavery societies in the North and spoke to white Northerners about the evils and atrocities of slavery. They put their own trauma on display in order to engender empathy in white allies and encourage them to become abolitionists themselves."