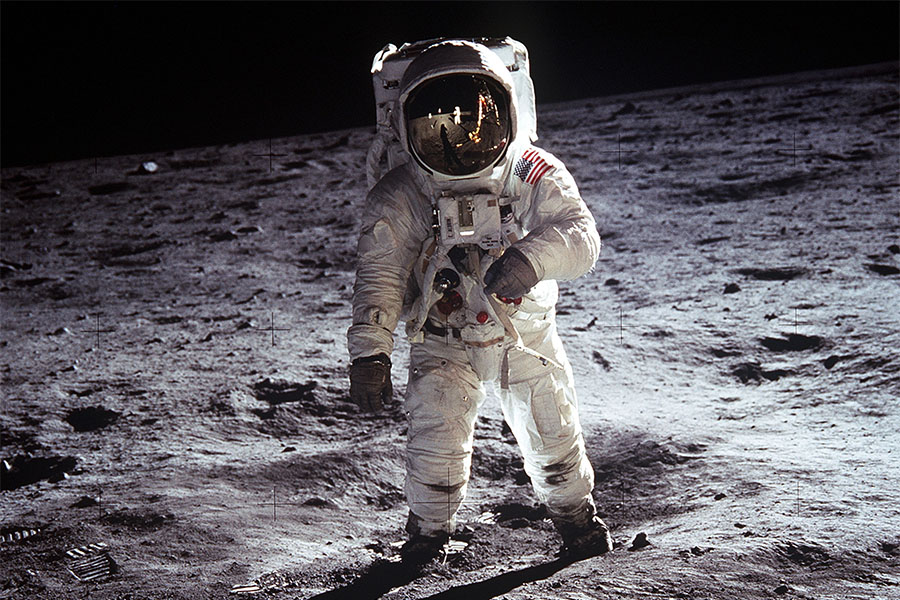 On July 20, 1969, four days after lifting off from NASA's Kennedy Space Center, the American astronauts Neil Armstrong and Edward "Buzz" Aldrin Jr. landed Apollo 11's lunar module, Eagle, on the Moon's Sea of Tranquility, becoming the first humans to touch down on the lunar surface.
Fifty years later, the Apollo 11 mission is still celebrated as a crowning achievement in human exploration. Inspired by those intrepid first moonwalkers, nations and private companies around the world are again devoting significant resources to manned lunar missions, in what many are calling a new, 21st-century space race.
Experts from Florida State University are available to discuss the 50th anniversary of the moon landing, the historical context of the Apollo 11 mission and the next-generation research aimed at helping human beings travel back to the moon and beyond.
Ronald E. Doel, associate professor in the Department of History
rdoel@fsu.edu
Doel researches and writes about the history of recent science and technology, including environmental and diplomatic history. He is known for his work on the history of the earth sciences and international relations of science during the Cold War.
"My students are currently studying the economic and technological impact of the Apollo program, one of the most significant and far-reaching technological undertakings of the Cold War era. They are aiding our understanding of the ways that NASA-funded research during the Apollo era simultaneously aided insights into the Earth as a planet, and helped increase public appreciation of ecological and environmental challenges."
Michael Delp, dean and Betty M. Watts Professor in the College of Human Sciences
mdelp@fsu.edu; (850) 644-1281
Delp's research focuses on understanding the effects of physical activity on the cardiovascular system. He and his team use exercise training to investigate the effects of high levels of physical activity, while aging and spaceflight — both actual and simulated — are used to model lower levels of physical activity. Delp has worked on a number of NASA research initiatives studying the effects of spaceflight on astronaut health.
"Current public enthusiasm for a return to the Moon and further human exploration to Mars has not been matched since the Apollo era. However, deep space exploration presents unique challenges to human health, particularly those posed by deep space radiation. My research examines cardiovascular health risks associated with deep space travel and how these risks can be mitigated."
Richard Liang, professor in the FAMU-FSU College of Engineering and director of FSU's High-Performance Materials Institute
liang@eng.famu.fsu.edu; (850) 645-8890
Liang has significant research expertise in the areas of advanced composites, multifunctional nanomaterials and the synthesis and manufacturing of advanced carbon nanotube buckypaper materials. His team at the High-Performance Materials Institute is part of a multi-university, NASA-funded project focused on developing technologies crucial to human exploration in deep space.
"We are honored at HPMI to contribute to the work of NASA and build upon the monumental feat it accomplished 50 years ago. Currently, we are working with NASA to develop much stronger, yet lighter materials to build more fuel-efficient structures for astronauts traveling to Mars and beyond."