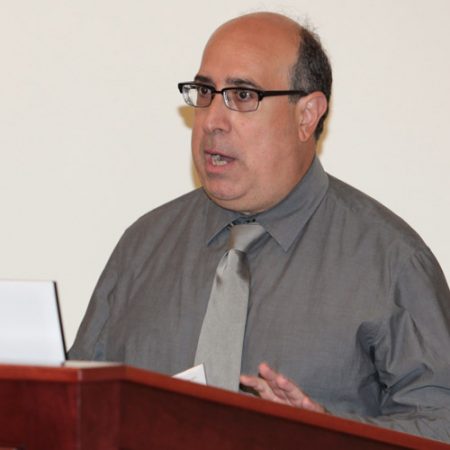 TALLAHASSEE, Fla. — On Nov. 22, the Beatles' eponymous double album, arguably one of the best records ever recorded and better known as the "White Album," will mark the 50th anniversary of its release in Britain.
The eclectic and colossal collection of 30 songs, which generated passionate debate in 1968 — and still does among some Beatles aficionados — on whether it should have been pruned back to a single record, helped influence music styles for decades.
More importantly, it helped transform a deep-rooted power structure in the music industry. Real artistic control shifted from producers to artists, creating lasting impacts on the music and money.
FSU English Professor Barry Faulk, a staunch fan of the band and connoisseur of all things related to Beatlemania, said the "White Album" marked a fundamental change in the way music was made.
"We can point to that moment of the Beatles' phenomenon and say, 'This is the moment when pop music artists exerted more creative control,'" said Faulk, who teaches courses on popular culture, music and literature. "In every respect, you see the Beatles exerting more control on the 'White Album.' They broke through in a new way to connect rock music with creative control and creative autonomy. That's one of the most significant legacies of the 'White Album.'"
The "White Album," produced amid growing tensions between Paul McCartney, John Lennon, George Harrison, Ringo Starr and producer George Martin, included some of the Beatles' most iconic songs: "Back in the USSR," "Blackbird" and "While My Guitar Gently Weeps."
"Dear Prudence" featured a rare performance by Paul McCartney on drums because, at one point during recording in the summer of '68, Ringo got fed up with the bickering and temporarily left the band.
"And you know what? Paul plays drums very well," Faulk said with a laugh. "It's amazing to find that out."
Faulk believes many of the tracks on the "White Album" have stood the test of time over the past half century. His own musical preferences are proof. Today, he listens to the "White Album" more than any other record.
"Two main things stand out for me about the 'White Album,'" said Faulk, author of the book "British Rock Modernism, 1967-1977." "I have always been stunned by the sheer diversity of styles and sequencing of the album. I love how each track flows into the next. You definitely are taken on a journey. The Beatles spent a lot of time thinking about the flow, and it really shows.
Contact Professor Faulk for interviews at (850) 644-4230 or bfaulk@fsu.edu.