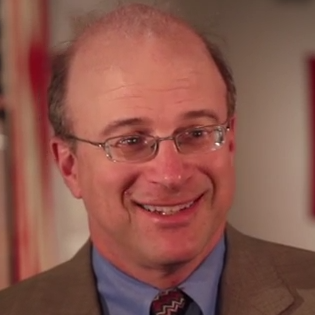 Aug. 7, 2017, will mark 75 years since the beginning of the battle of Guadalcanal, the first significant Allied offensive against the Empire of Japan and a major strategic turning point in the Pacific Theater of World War II.
Florida State University Associate Professor of History and Director of the Institute on World War II and the Human Experience Kurt Piehler is available to reflect on the enduring legacy of Guadalcanal and the memories of those whose service and sacrifice during the monthslong campaign helped to swing the war in favor of the Allies.
In the early hours of Aug. 7, 1942, an Allied expeditionary force landed on the island of Guadalcanal undetected by Japanese sentries, whose sights were obstructed by inclement weather. While landing came easily, the combat that followed was brutal and protracted.
"The Allies did not dominate initially," Piehler said. "Guadalcanal was when the Allies first started going on the offensive, but in many ways it was a shoestring operation. It was a very back-and-forth battle, which makes it so interesting to study."
While the Allies quickly overran Japanese occupiers and seized the strategically critical Henderson Field airbase, Japanese forces fought for months by land, air and sea to reclaim their hold on the island.
The fighting was vicious, but survival on the island required more than simply besting enemy combatants.
"One of the things that stands out about Guadalcanal, and about the war in the Pacific more generally, is just how brutal the war was," Piehler said. "Not just in combat — these were really brutal places to live and fight. The Allies were fighting malaria just as much as they were fighting the Japanese."
By Feb. 9, 1943, Japan evacuated the last of their remaining soldiers from the island, signaling the end of the campaign and an Allied triumph. The victory served to shift the strategic initiative to the ascendant Allies, and Guadalcanal served as a vital launching point for subsequent Allied offensives in the Pacific.
"The Pacific War was extremely important," Piehler said. "While the European War looms larger now, during the war itself the Pacific often received a lot more attention. The Japanese launched an attack on Pearl Harbor and were aggressively expanding into China, so the Allies had no choice but to engage. In many ways, it was a war without mercy on both sides."
The archives housed in FSU's Institute on World War II and the Human Experience include troves of artifacts, memoranda and personal accounts that reveal the human impact of the grueling battle for Guadalcanal. Among these documents are the records of Carl Dunbar, who served as a military aviator during the broader campaign for Guadalcanal and the Solomon Islands. Dunbar's son, Tallahassee attorney and FSU alumnus Pete Dunbar donated his father's effects to the WWII Institute. The Dunbar collection is available to view here.
To arrange an interview, contact Kurt Piehler, associate professor of history and director of The Institute on World War II and the Human Experience, (850) 644-9541, kpiehler@fsu.edu