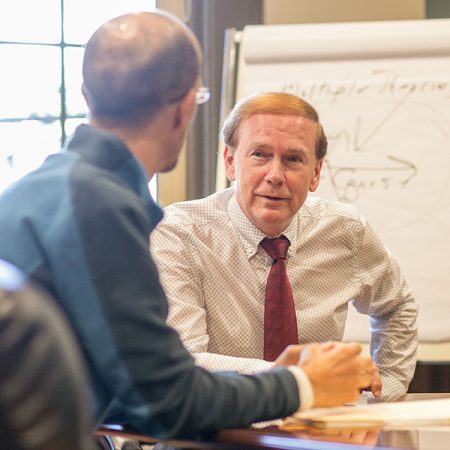 Developed nations across the globe are experiencing a common demographic trend: disproportionately graying populations. As the percentage of elderly individuals throughout the developed world continues to increase, issues of healthy aging and longevity are quickly moving to the fore.
Florida State University experts are among the global leaders in the study of gerontology, aging and longevity. These experts are available to comment on the health, social and political issues related to healthy aging and successful longevity.
Thomas G. Blomberg, dean of the College of Criminology and Criminal Justice and the Sheldon L. Messinger Professor of Criminology
(850) 644-7365; tblomberg@fsu.edu
Blomberg's research is focused on identifying ways to more effectively link research knowledge to public policy. His current research investigates elderly financial fraud using a national survey of citizens age 65 or older concerning their fraud-related victimization experiences. The survey findings will be employed to develop evidence-based prevention policies.
"Elder financial exploitation is a major problem that will grow significantly in the years ahead as those 65 or older are the fastest growing segment of the U.S. population. Victims of elder financial exploitation are at risk of premature death compared to non-victims. What we now know about elder financial exploitation is largely incomplete, fragmented and inconclusive because it is a largely underreported crime.
"Our focus on elder financial exploitation needs to be on better measures of incidence from which more comprehensive descriptions, explanations and predictions can be made and from which evidence-based prevention and control policies and practices can be drawn."
Dawn Carr, assistant professor of sociology
(850) 644-5488; dccarr@fsu.edu
Carr's expertise lies in understanding the factors that bolster older adults' ability to remain healthy and active for as long as possible. Her recent work focuses on understanding the complex pathways between health and active engagement during later life, including the impact of key transitions in health, productivity and caregiving.
"The ultimate goal is to set people up for having a good life for as long as possible in ways that are meaningful and productive. What my research has done is to try and understand the shifts in the way we live as we get older. We're trying to understand steps we can take to keep health and cognitive performance up for as long as possible."
Walter Boot, associate professor of psychology and director of the Cognitive Psychology Program
(850) 645-8734; boot@psy.fsu.edu
Boot researches visual cognition, training and transfer of training. He is currently investigating video games as a means to improve perceptual and cognitive abilities. Other research interests include visual search, attention capture, eye movement control and visual attention across the lifespan.
"My expertise is in how perceptual and cognitive abilities change as we age and how these changes affect the performance of important everyday tasks such as driving and technology use. We use simulators to understand the best roadway countermeasures to ensure the safety and mobility of aging road users, including pedestrians, drivers and cyclists. I also research potential methods to slow or reverse age-related cognitive decline and how technology can be used to help older adults remain socially connected and independent." 
Neil Charness, William G. Chase Professor of Psychology and director of the Institute for Successful Longevity
(850) 644-6686; charness@psy.fsu.edu
Charness takes a human factors approach to understanding aging and technology use. He has studied signal and sign perception and comprehension by aging pedestrians and drivers as well as development and maintenance of expertise across the lifespan.
Anne Barrett, professor of sociology and director of the Pepper Institute on Aging and Public Policy
abarrett@fsu.edu
Barrett's areas of interest include gender and aging, the subjectivity of aging, ageism and cultural constructions of later life. Barrett has published extensively on the topic of aging and the life course, and she directs the Pepper Center, a leading interdisciplinary institution committed to examining an array of issues related to the social aspects of aging and their implication for public policy.