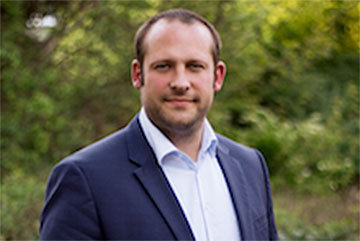 On Sept. 8, Wells Fargo Bank issued a statement regarding its sales practices. The bank reached agreements totaling $185 million with consumer regulators regarding allegations that some of its customers received products and services they did not request. Wells Fargo CEO John Stumpf will testify before the Senate Banking Committee on Tuesday, Sept. 20.
The following expert from Florida State University is available to comment on the topic:
Sebastian Goerg, assistant professor, Department of Economics: (850) 644-7083; sgoerg@fsu.edu
Goerg is an expert in the areas of organizational and personnel economics. He can explain how monetary and non-monetary incentives, goals, compensation schemes and social interactions influence the behavior of employees at the workplace.
 "Goals and bonuses are powerful motivators for employees. However, if not chosen carefully or if used in unsuitable situations they can have undesired and harmful consequences. The current scandal at Wells Fargo is just one of many recent examples. The use of sales goals shifts the focus from the quality of the provided services as well as the customers' satisfaction to the pure number of sales. If not correctly monitored, customers receive services they do not need, do not want and do not authorize. This is exactly what happened at Wells Fargo. One key function of the management is to motivate its employees through proper incentives, but it is the management's failure if these incentives create havoc."