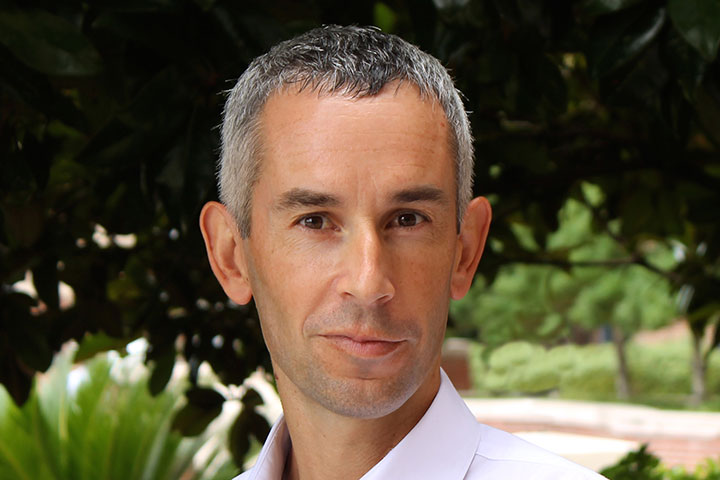 As the world prepares for the 2016 Olympic Games in Rio de Janeiro, Brazil, next month, a group of Florida State University faculty experts are available to discuss various aspects of the event. 
POLITICAL & INTERNATIONAL COMMUNICATIONS 
Patrick Merle, Professor, College of Communication & Information
(574) 276-8280; Patrick.merle@cci.fsu.edu
Merle, a French native and former international journalist who covered the 2004 Athens Olympics, can discuss media effects of the Games with an emphasis on political and international perspectives. He can comment on how international media view the Games, and how media package the Games for the public.  
"In terms of Olympic news coverage, any host network must now acknowledge and understand that delayed coverage belongs to history. While time differences may have been an excuse in the past, and potentially tolerable, networks executives have to accept that most spectators do not wait for the old-style prime-time coverage. They may wish to see replays at this time complemented with additional features but they would rather see the events as they happen. They long for an interactive approach that allows them to live such events through their mobile devices. 
"Editorially, this calls for a redefinition of the traditional coverage and a new understanding of what TV watching really means. Spectators have a higher appreciation of sports through a multi-screen experience for instance. Many wish to have additional data and complementary details and interviews. Journalists must focus on added value, not simple coverage." 
SPORT: CULTURE & POLITICS 
Joshua Newman, Associate Professor, College of Education, Department of Sport Management
(850) 644-6570; jinewman@admin.fsu.edu
Newman can discuss sport and globalization, sport politics and the political economy of the Olympic Games. 
"Orwell once referred to international sport as 'war minus the shooting.' The biennial mega-event known as the Olympic Games is the preeminent forum through which various states promote and capitalize upon sport-based nationalism and national identities. Moreover, in the age of globalization, the Olympics stand as the most politically, commercially, and culturally significant spectacle on the planet. The 2016 Summer Games is particularly important, given the political unrest and economic instability in the host nation and the legacy of debt and de-democratization the Games will leave behind in Brazil." 
TOURISM MARKETING 
Mark Bonn, Professor, College of Business
(850) 644-8244; mbonn@business.fsu.edu 
Bonn is an expert in the areas of tourism marketing and hospitality management. He has conducted studies for the Florida Sports Foundation, Inc. and Super Bowl XXXV.
"The economic impact of any tourism destination is directly correlated to the perception of it being safe or unsafe to visit in the minds of those potential visitors. Therefore, the success or failure of this summer's Olympics will ultimately be determined by potential and actual travelers who ultimately may opt in or out of visiting the destination and attending the events due to their perceptions of the destination as a safe place to visit in the minds of the traveling public."
HISPANIC MARKETING 
Sindy Chapa, Professor, College of Communication & Information
(850) 645-8129; sindy.chapa@cci.fsu.edu
Chapa can discuss advertising strategies for Latino consumers, and the marketing effects as Rio de Janeiro becomes South America's first Olympic host city.