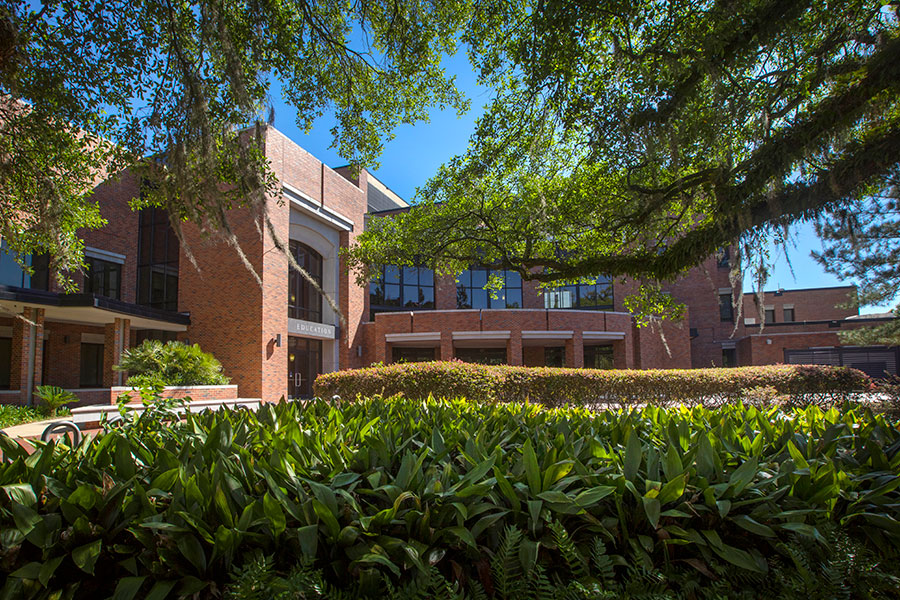 The Florida State University College of Education has named its Distinguished Alumni for 2022, and the college will recognize five individuals for their achievements in the field during its Distinguished Alumni Awards ceremony on Friday, Sept. 23.
"Even though the college began the Distinguished Alumni Awards in 1985, every year I am amazed at the quality and background of our winners," said Damon Andrew, dean of the College of Education. "Our alumni are a testament that an education from our college can make a difference everywhere — from classrooms and communities to entire countries."
The annual awards event recognizes the exceptional achievements of alumni across various categories and professions. Alumni are chosen based on their scholarly, creative and humanitarian work.
This year's winners are:
Distinguished Alumni – K-12 Education: Elizabeth Watts Bromery (B.S. '90, Ph.D. '97), dual enrollment English teacher at Broward County Public Schools
Distinguished Alumni – Postsecondary Systems: Lise Fox (B.S. '79, M.S. '85, Ph.D. '89), professor and department chair of Child and Family Studies at the University of South Florida
Distinguished Alumni – Postsecondary Systems: Leadership: Michael Hardin (M.S. '81), provost and vice president, professor of quantitative analysis at Samford University
Distinguished Alumni – International Education: Rangsun Wiboonuppatum (Ph.D. '02), education officer at UNICEF Thailand
Lifetime Achievement Award: Pamela Cobb Green (B.S. '68), former physical education teacher
The Lifetime Achievement Award recognizes Cobb Green's more than 35 years as a physical education teacher at Gainesville High School, P.K. Yonge Developmental Research School and Oak Hall School.
She lives in Gainesville with her husband of 54 years, Frank Green. Yet her heart remains in Tallahassee with FSU. On top of earning her bachelor's degree in physical education, she also met her lifelong friend, Sally Rhoden, at FSU. Rhoden started the Pamela C. Green Educational Scholarship in Green's honor.
For more information about the College of Education's Distinguished Alumni Awards, visit https://education.fsu.edu/daa.