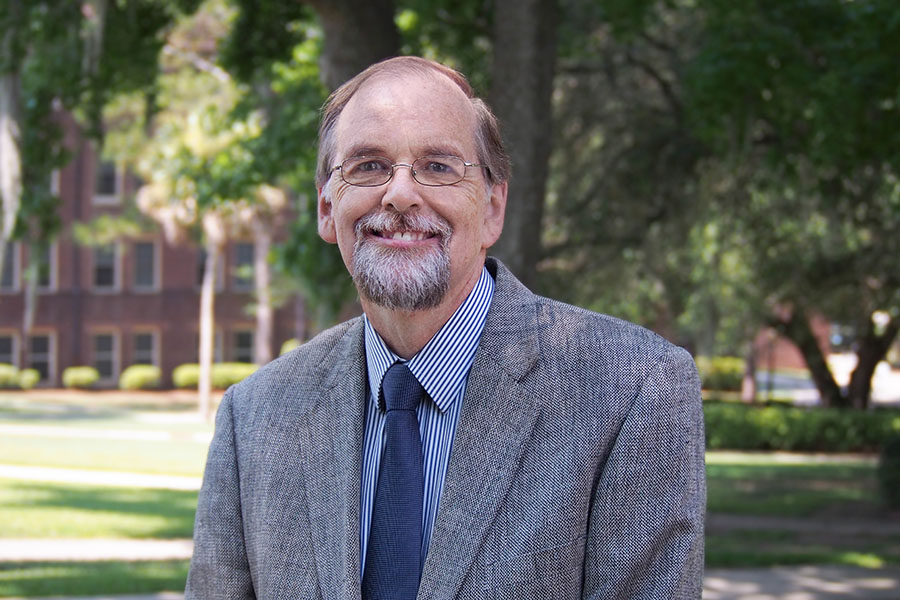 An eminent scholar in the area of family sciences has received a $3.4 million grant from the John Templeton Foundation to study the psychology of divine forgiveness or forgiveness from a higher power.
"Divine forgiveness is a source of great comfort for people of faith," said Frank Fincham, an FSU eminent scholar and director of the FSU Family Institute in the College of Health and Human Sciences. "We know very little scientifically about how humans think about, experience and relate to this notion."
Fincham and his team will establish systematic research on the perception and experience of divine forgiveness to help understand its psychological implications and its interplay with other forms of forgiveness. An estimated 84% of the global population identifies with a religious group.
"We need basic descriptive information," Fincham said. "This field has not yet documented what the experience of divine forgiveness is or what people say happens to them when they've experienced divine forgiveness. What goes on? What should we be looking at?"
Forgiveness is widely recognized as an important factor affecting relationship longevity, relationship satisfaction and overall mental health and well-being.
Interpersonal forgiveness (forgiving others) and self-forgiveness (forgiving one's self) have been studied to uncover their impact on human emotion and behavior, but few studies have investigated the notion of divine forgiveness.
The idea of forgiveness, forgiving others and seeking forgiveness from a higher power is a foundational concept in most longstanding religions. According to Fincham, such religious beliefs are a core motivating feature in many people's lives.
In addition to building foundational research, Fincham hopes to answer many interesting questions that follow.
"There are numerous questions to ask," he said. "Do people become more interpersonally forgiving because they experience divine forgiveness? Or do they engage in interpersonal forgiveness, which leads them to seek divine forgiveness? If you feel forgiven by God, are you more likely to forgive yourself?"
Initial research by Fincham suggests that divine forgiveness predicts later interpersonal forgiveness, but the reverse is not the case. He also found that feeling forgiven by God or a higher power was associated with fewer depressive symptoms when self-forgiveness was low. Alternatively, when self-forgiveness was high, divine forgiveness made no difference to depressive symptoms.
Among many items, his research will ask people to report on their experiences, the frequency with which they feel forgiven by their God or gods, and how they go about seeking divine forgiveness or forgiveness from higher powers.
"I'm going to look at the implications of people believing that divine forgiveness is conditional versus unconditional," he said. "For example, if you believe that you must make amends for what you did before you're forgiven, does that affect the experience of divine forgiveness and its subsequent impact? We want to look at how those beliefs might relate to their perception of and experience with divine forgiveness."
The grant will foster innovative ideas and integrate them with empirical study to provide the first systematic body of research on divine forgiveness, says Fincham.
Myriam Rudaz, assistant professor in the Department of Human Development and Family Science at the FSU College of Health and Human Sciences, will serve as a co-principal investigator on the project. More information is available at divine-forgiveness.org.