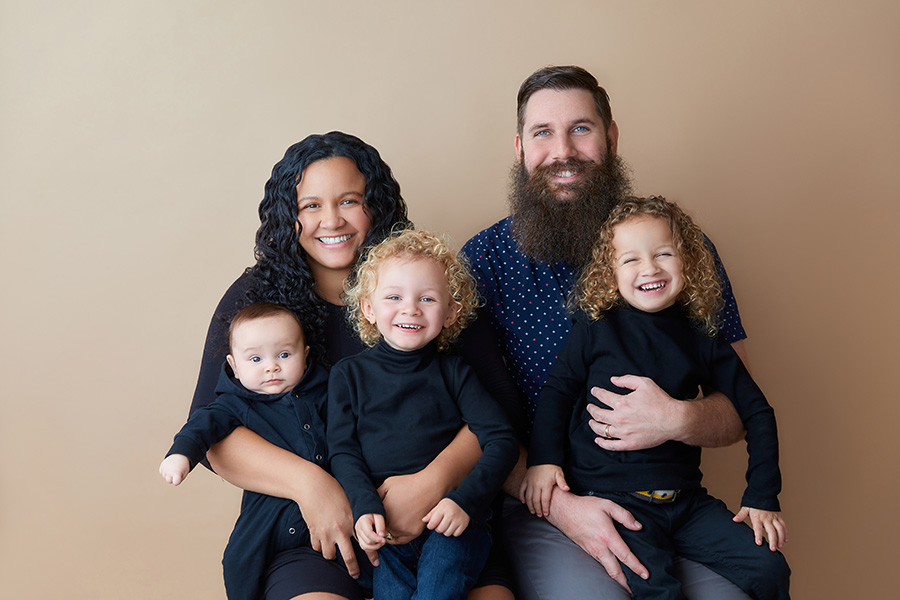 Da'Shay Templeton always wanted to be a teacher, but more than that, a game-changer.
Growing up in Los Angeles, she witnessed up close the effects of school policing and school criminalization on minority students.
She came to reflect on how she could help.
"If I could change policies, then I could effect change beyond just the students I interact with every day," she said.
She believes she's on her way to doing so, at least trying to do so, as an accomplished researcher and doctoral candidate – and mother of three young children – at Florida State University's College of Education.
This year alone, she has earned funding from four prestigious fellowships and awards:
As a result of having received and accepted the first Ford and PEO fellowships, Templeton declined the AERA awards but will continue to participate in their fellows' workshop and presentation session at the 2023 AERA Annual Meeting.
Templeton emphasized the significance of the awards for the access and opportunities they give to advanced students.
"They give students a level of credibility that is hard to get without a publication or something," she said.
After earning her master's degree and teaching certificates from San Francisco State University, Templeton started researching U.S. doctoral programs that would prepare her for a research faculty career in education policy. She wanted a program where she could start a family while pursuing her Ph.D.
While visiting the College of Education, Templeton met with a student mentor, Samantha Nix, who praised the support she got from the FSU College of Education during her pregnancy. That sealed her decision, she said.
"I chose FSU because I knew the fully funded program would challenge me academically, prepare me professionally and support my decision to grow my family," Templeton said.
Templeton has had all three of her children since she enrolled in the College of Education's Higher Education program in 2016. All the while, she has conducted research, applied for funding and published peer-reviewed articles that underscore her passion for policy changes in schools.
Her multimethod dissertation research investigates ways in which material and ideological forces of white supremacy disparately affect school children, and it explores disparities in public education by assessing the effectiveness of policies and programs on vulnerable youth.
Her research prioritizes the historical and contemporary experiences of California public-school students who are Black, indigenous, Latina/o/x, cis gender and genderfluid.
The work is personal to Templeton, who remains guided by her experiences as a Black and indigenous Puerto Rican mother and as former poor and policed public-school student from Los Angeles.
"I wanted to be able to compare my lived experience with the students I'm studying to give it more authenticity and to paint a fuller picture of what it looks like to be criminalized in L.A.," she said. "My lived experience directs my research pursuits."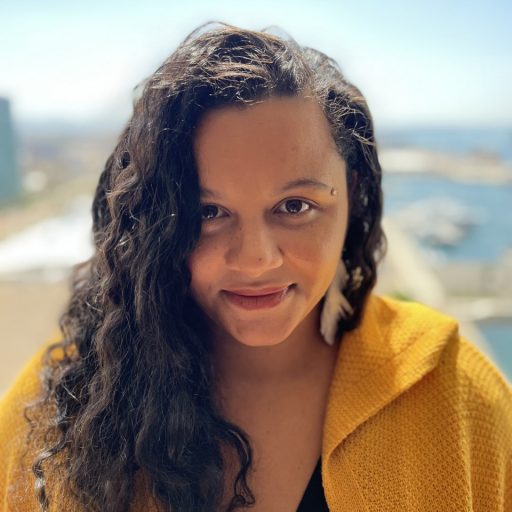 Amid the COVID-19 pandemic and a summer of social justice movements in 2020, Templeton moved back across the country to California, where she could be closer to family.
She continues her studies online as she aims to wrap up her dissertation ahead of her May 2023 graduation ceremony, which she plans to attend.
Despite the stress of completing a Ph.D. while raising a family, she said, "it's really fulfilling because my greatest accomplishments — having my three boys — are already done."
To learn more about these fellowships or similar awards, visit the Office of Graduate Fellowships & Awards at ogfa.fsu.edu. For more information about Templeton and her research, visit dashaytempleton.com.