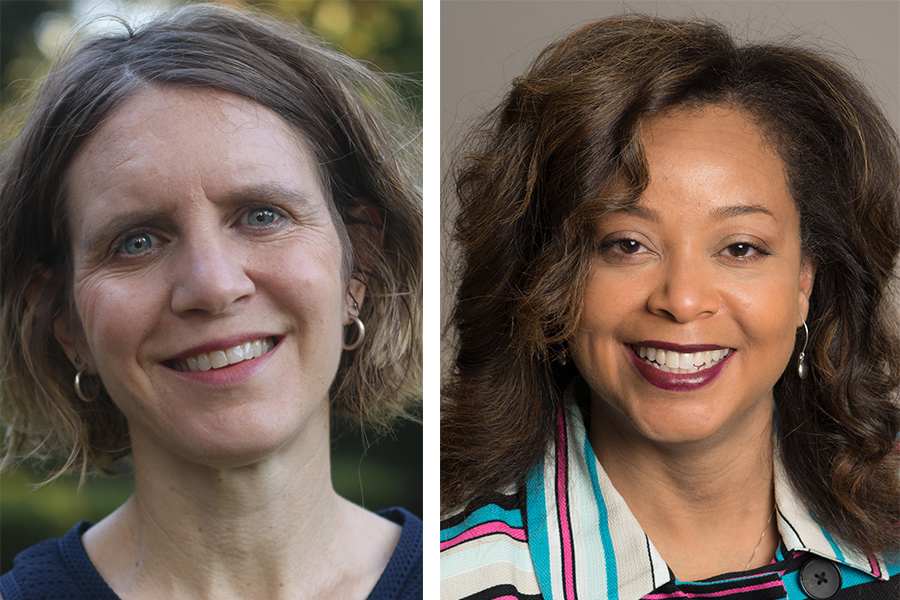 The unprecedented nature of the COVID-19 pandemic has left many families feeling vulnerable. A new Florida State University study suggests single mothers have been put in a particularly tough spot when choosing childcare or schooling.
Melissa Radey, a professor in the College of Social Work, and Joedrecka Brown Speights, a professor in the College of Medicine, conducted a study that explored how COVID-19 influenced the economic, social, psychological and physical well-being of low-income, single-mother families during the early months of the pandemic.
Their article, "I Don't Have Much of a Choice: Low-Income Single Mothers' COVID-19 School and Care Decisions," suggests that single mothers have had "no choice" in their school and care decisions during the pandemic.
"The lack of choice mothers feel in the care decisions for their young children during the COVID-19 pandemic is concerning," Radey said. "We talked to mothers about their care decisions for Fall 2020, and the angst mothers feel likely continues today amid the surge of Delta-variant COVID-19 cases."
The study showed that mothers' decisions mainly centered around three themes — the fear of the COVID-19 virus, work requirements and child needs.
"Putting children first led to limited options," the study noted. "Few mothers contemplated options beyond trying to meet necessities; mothers made decisions largely on the basis of constraints."
"During the interviews, it was clear the majority of mothers focused on their children's safety and financial well-being," Radey said. "The bottom line was that all mothers wanted to do what was best for their children when making decisions."
Radey and Brown Speights, with the help of internal funding from the FSU Office of Research, interviewed 34 low-income single mothers about their experiences during the pandemic.
Race was the only socioeconomic factor that seemed to influence the decision-making process. Given the high levels of mistrust in government officials, Black mothers were more likely to select home-based care than white mothers.
"We need to find ways to increase choice," Radey said. "Providing timely, accurate information about the risk of COVID-19 and available care options is one first step to promote informed choice as well as the well-being of these vulnerable families."
The study has been selected to feature in Wiley's Research Headlines, a prestigious publishing company. Wiley's Research Headlines is known for sending summaries of the most newsworthy research to thousands of journalists and media personnel across the country.
"So much of what we have heard about the impacts of COVID-19 on families comes from popular media accounts," said Jim Clark, dean and professor of the College of Social Work. "This research study uses 'experience–close,' social science methods to hear directly from single mothers about their pandemic experiences, especially the difficult decisions they face in caring for their children. Dr. Radey and Dr. Brown Speights have produced a sobering analysis."
Radey and her team hope that this data will help inform efforts to aid single-mother families as they make essential childcare decisions during emergency situations in the future.
For more information, visit https://csw.fsu.edu/.