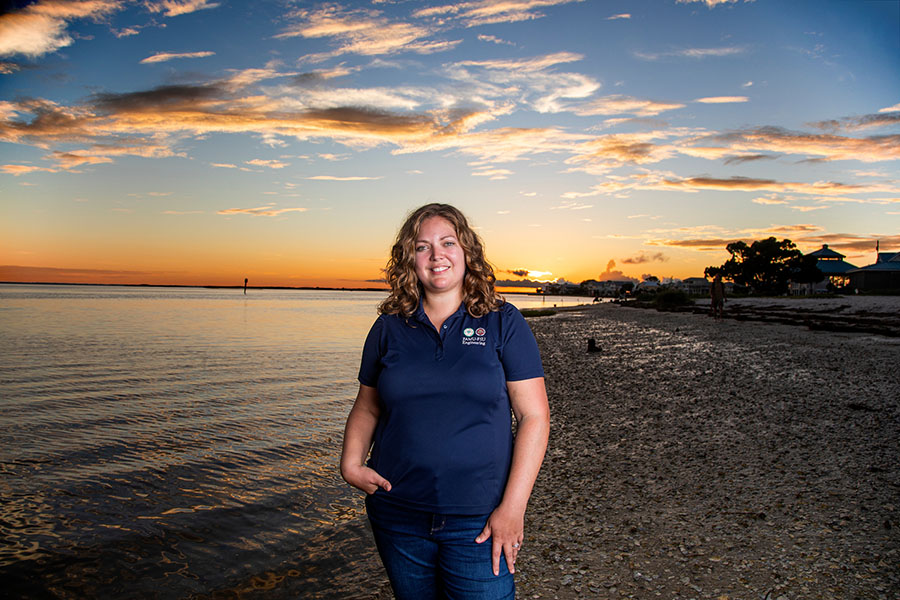 Researchers from Florida State University and Florida A&M University have launched the FAMU-FSU Gulf Scholars Program with a $1 million grant from the National Academy of Sciences, Engineering and Medicine to support students who are interested in tackling longstanding social, economic, environmental and justice-related challenges facing the Gulf of Mexico region.
The program will provide unique learning and research opportunities for undergraduates at both universities interested in building more equitable, sustainable and resilient Gulf Coast communities. Students in the program will learn about relevant regional issues affecting the Gulf Coast and how they can leverage their research interests to address these problems.
"This grant allows us to continue the work of building a more future-ready and socially just Gulf Coast region," said program director Kassie Ernst, teaching faculty at the FAMU-FSU College of Engineering. "It enables us to scale up our efforts beyond a single case or research project and create strong leaders with the goal of enacting change in the Gulf. It also helps us further engage and support Gulf communities as they build back stronger from economic and environmental crises and meet the future better prepared than they were yesterday."
The Gulf Scholars Program is led by the Gulf Research Program, an initiative of the National Academy of Sciences, Engineering, and Medicine formed in 2013 in the wake of the Deepwater Horizon disaster, the largest accidental oil spill in history. It is funded by the $500 million criminal settlement from the companies involved in the spill.
The program will take advantage of expertise at both institutions to develop new university curricula, workshops and trainings for students.
Jayur Mehta, assistant professor of anthropology in the FSU College of Arts and Sciences who specializes in the study of Native Americans and applied environmental archaeology, will assist FAMU and FSU faculty in developing proposals for improving their courses or developing new classes that support the program's overall mission.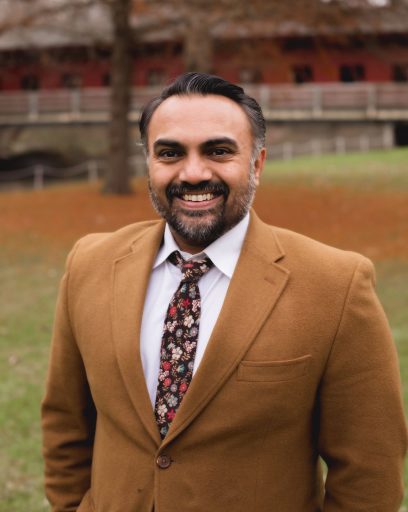 "This program really helps develop exciting learning, teaching and research opportunities for students," Mehta said. "Young people will be the ones to fix the environmental and societal problems created by previous generations, and this program will help give them the tools and confidence necessary to build a better world, and in this case, a better Gulf of Mexico."
FAMU will work with research faculty through its College of Science and Technology and School of the Environment to develop student learning experiences and will utilize a network of institutional and community partners — including NASA, the National Science Foundation's Louis Stokes Alliance for Minority Participation in STEM, and the FSU Coastal and Marine Laboratory, among others — to create and organize a unique set of field experiences for Gulf Scholars.
Byron Greene, director of the Gulf Scholars Program at FAMU, said the collaboration presents an extraordinary opportunity for students to connect with the communities in which they live and work.
"The partnership itself is a demonstration of collaborative efforts between two unique institutions that have strong faculty, students and research capabilities," Greene said. "To bring that together for a good cause, one that impacts not just our own individual institutions, but a whole community, a whole area, I think it's a wonderful thing."
Faculty and staff from the FAMU-FSU Resilient Infrastructure and Disaster Response Center, as well as FSU's Office of Research and Development,  Center for the Advancement of Teaching, Center for Leadership and Social Change and the FSU-headquartered National High Magnetic Field Laboratory round out the program's leadership team.
The researchers stressed that teaching students how to build community engagement skills to tackle some of these issues will be a key part of the overall approach.
Maria-Paula McIntyre, community engagement coordinator at the Center for Leadership and Social Change, and her team will be available for one-on-one advising for students on how best to work with schools, nonprofits and other community agencies.
"I am incredibly excited to support students in research that is driven by a desire to collaborate on a promising future for everyone," McIntyre said.
Students from any major at either university may apply online. The first Gulf Scholars cohort will be officially announced at the inaugural "Focus on the Gulf" event, a planned gathering of Gulf Coast researchers, stakeholders and industry partners set for April.