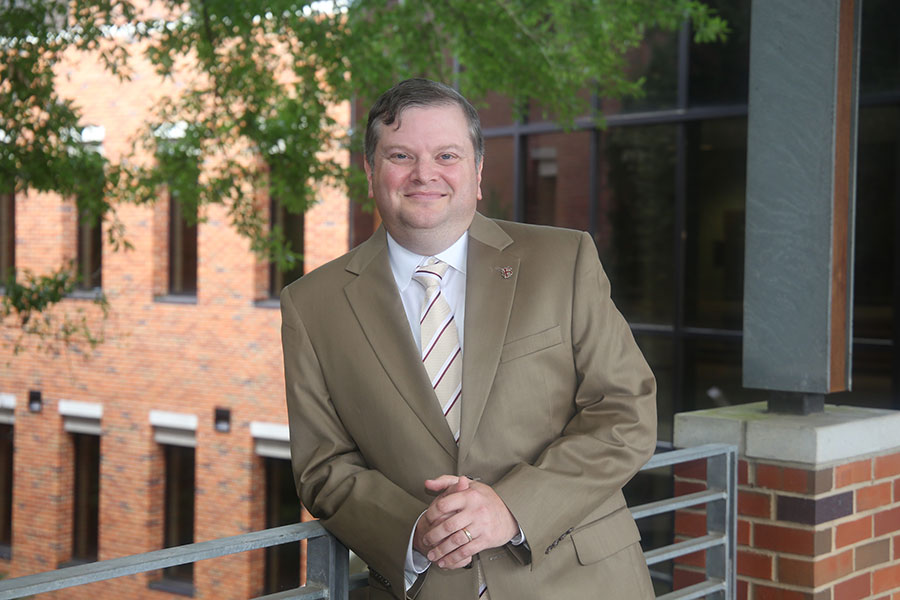 Damon Andrew, dean of the Florida State University College of Education, has received the Distinguished Service Award from the American Association of University Administrators.
"AAUA is an amazing organization that has played a significant role in my professional development over the years," Andrew said. "It has been a true joy to serve AAUA's membership over time, and I look forward to continued service in the organization to ensure current and future higher education administrators have access to this professional community."
The mission of the association is to develop and advance superior standards for the profession of higher education administration. The Distinguished Service Award is presented to a current or former member of the American Association of University Administrators, who is recognized as having made significant contributions to the advancement of the association and has earned distinction as a highly successful professional in higher education leadership.
While invitations for nominations are published each year, AAUA has given the award fewer than 10 times in the 30-year period of its existence. It has been awarded only four times in the past 15 years.
"I've known Damon Andrew for over 10 years," said Dan King, president and CEO of AAUA. "I've worked with him and have observed the development of his national profile in higher education leadership. Personally, I'm honored that he is joining this small group of recipients of the AAUA Distinguished Service Award."
Andrew has served the AAUA for the past eight years in a variety of capacities, including chair of the board and vice chair. He currently serves as the senior editor for the AAUA's Journal of Higher Education Management.
To learn more about Andrew, visit education.fsu.edu/faculty-and-staff/dean-damon-andrew.