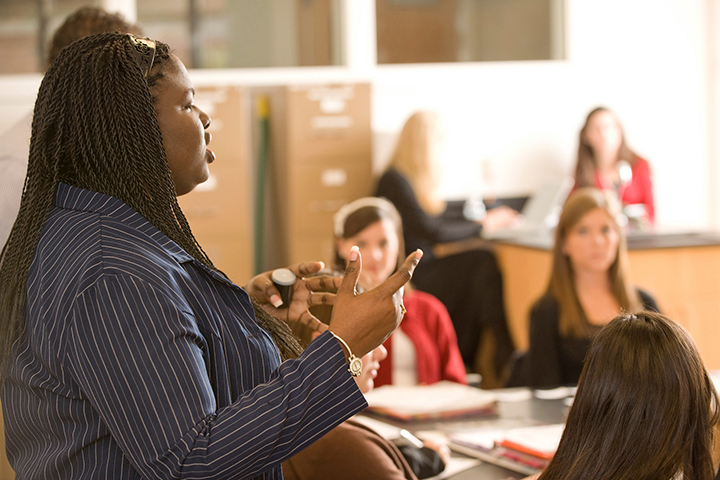 Seventy-one graduates of Florida State University's College of Education have been recognized by the Florida Department of Education as some of the highest impact teachers in the state.
A recent analysis of their former students' performance on statewide standardized tests found the effect these teachers had on student growth is among the most positive in Florida.
"Whether in a classroom where students arrived already high achieving, or a classroom in which students were underperforming, their efforts provide inspiration and opportunities to young people that may have been otherwise inaccessible," said Education Commissioner Pam Stewart.
This analysis used the most recent three years of data from teachers who taught reading, now English/language arts, (grades 4-10), mathematics (grades 4-8) or Algebra 1 (grades 8-9).
Florida's value-added model was used in the analysis. The model measures the effect of a teacher or school on student learning by measuring differences in student performance on a statewide assessment from one year to the next and then accounting for specific student, classroom and school characteristics that impact the learning process.
"We couldn't be prouder of our alumni and the excellent work they're doing in the field of education," said Marcy Driscoll, dean of the FSU College of Education. "This recognition is a testament to the quality of our both our students and our programs."
To view the list of alumni recognized, visit http://education.fsu.edu/high-impact.