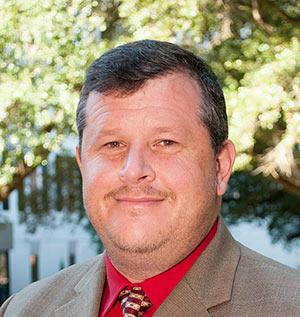 A recent news report said about 70,000 Florida policyholders will lose their homeowners insurance just as the Atlantic hurricane season begins. And one financial-news organization asked whether the state's homeowners insurance market teetered on the brink of collapse.
Such headlines come as Florida lawmakers prepare for a special session next week to consider legislation related to property insurance, reinsurance and changes to the Florida building code.
"It's a crisis," said Charles Nyce, a professor in the Florida State University College of Business who specializes in catastrophic-risk financing and corporate-risk management. "It's not a crisis from the Florida homeowner's position, yet — but it's a crisis in the insurance market, for sure."
Nyce, the Robert L. Atkins Associate Professor of Risk Management & Insurance and the associate director of FSU's Center for Risk Management Education & Research, is available to comment on the problems in Florida's homeowners insurance market. News organizations can reach him at cnyce@fsu.edu.
"Even here in Tallahassee," Nyce said, emphasizing the capital city's location away from the coastline, "it's difficult for some people to get homeowners insurance. Very few companies are writing new policies, and they don't want to write on a house that has a roof that's more than 10 years old, for example."
Thousands find themselves scrambling for coverage. Financial troubles at a South Florida-based insurer and two sister companies will lead to policy cancellations by the end of June for 68,200 homeowners, the South Florida Sun Sentinel reported last week.
The news reflects a troubling trend in Florida's homeowners insurance industry, Nyce said. Three companies that specialize in homeowners insurance have gone insolvent this year, he said, and eight others have announced that they're not writing new homeowners policies.
Nyce said culprits include insurance fraud, litigation expenses – often related to the fraud – and persistently destructive hurricane seasons. Hurricane Michael, the Category 5 storm that devastated parts of the Florida Panhandle in October 2018, created more than $7.4. billion in estimated insured losses, according to the Florida Office of Insurance Regulation.
"Companies are going bankrupt," Nyce said. "This is not, 'Woe is me – I need more money.' This is, 'We're going out of business.' This is a huge issue in the property insurance market right now."
With few private insurance companies writing new homeowners policies, Nyce said, Florida residents desperate for coverage can turn to a government entity, the Citizens Property Insurance Corporation. In some areas, Florida's self-proclaimed "insurer of last resort" may look like the only resort for state residents, he said.
According to estimates, Citizens could see more than one million policy holders by the end of this year – up more than double from recent years.
Yet those with a Citizens policy should take heed: Nyce pointed out what the organization notes on its webpage – that its policyholders can be assessed up to 45% of their total premium if Citizens "needs additional funds to pay claims following a major disaster." That means policyholders in the Panhandle could help foot the bill for storms that wreak havoc in South Florida, for example.
"It's just the way it works," Nyce said, "and it could be a crisis if Citizens has a huge market share and things go wrong."