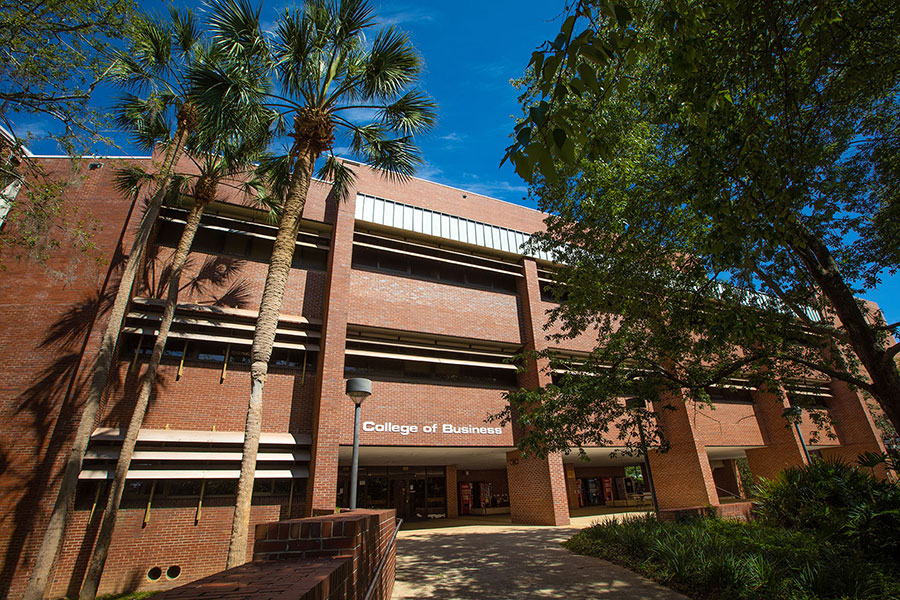 The Florida State University College of Business kept its place among the top business schools in the country with a No. 1 ranking among all schools for its Dr. William T. Hold/The National Alliance Program in Risk Management and Insurance and a No. 5 ranking among public schools for its Real Estate program.
That's according to U.S. News & World Report's "Best Colleges 2022 Guidebook," released Monday.
The College of Business also received Top 20 honors among public schools in Marketing (No. 17) and Management Information Systems (No. 16), plus Top 25 recognition in Management (No. 22) and Accounting (No. 24).
Overall, the college ranks No. 41 among public schools and No. 64 nationally.
"We remain honored to count ourselves among the best business schools in the country," said Michael Hartline, dean of the College of Business. "We continue to focus on innovation, individual attention and especially preeminence. We're steadfast in our commitment to rigorous programs that offer life-changing educational opportunities and to a globally recognized faculty that prepares our students for transformative leadership and sustainability."
The college's Dr. William T. Hold/The National Alliance Program in Risk Management and Insurance leaped to the top of the rankings — for both public and private schools — after earning the No. 3 public and No. 5 overall spots the previous two years. The program gives students a thorough background in enterprise risk management; financial planning; employee benefits; life and health insurer operations and products; and property and casualty operations and products.
"A No. 1 ranking for the risk management and insurance program is well-deserved," said President Richard McCullough. "This recognition reflects the rising reputation of the program, the College of Business and Florida State University. We are grateful for Dr. Hold and The National Alliance's contributions and vision as they helped to advance the program in achieving this distinction."
The program also houses the highly ranked Master of Science in Risk Management and Insurance (MS-RMI), which consistently secures a Top 10 placement on U.S. News' annual list of best online graduate business programs.
The college's Real Estate program maintained its rankings from last year – No. 5 among public schools and No. 8 among national universities – strengthened by support from its FSU Real Estate Center and emphasis on interaction among students, alumni, faculty members and the business community. The college's Master of Business Administration (MBA) specialty in real estate also ranks in the Top 10 among public schools.
The college's strong rankings recognition aligns with that of the university, which holds the No. 19 spot among national public universities and appears in the Top 20 for a third straight year.
The rankings mark additional good news for the College of Business, which expects to see construction begin next year on Legacy Hall, its showcase facility and future home. The $88 million facility stands certain to further elevate the college's rising stature as a flexible, collaborative and multi-functional setting for teaching, research and learning.
"Even as we continue to work through these challenging times, we in the College of Business carry a tangible sense of excitement and optimism," Hartline said. "We see it in our students. We see it in our faculty and staff. We see it in our alumni, friends and donors, all of whom keep us on our path to preeminence."