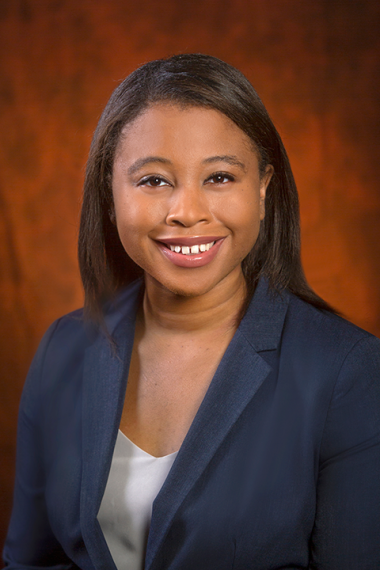 The College of Social Sciences and Public Policy at Florida State University announced Wednesday a slate of three speakers for its Policy Pub speaker series this fall.
The monthly public forum series brings together scholars and the general public for relaxed, interactive discussions about issues that affect everyone. The series will continue this fall as a virtual event.
This season kicks off at 5:30 p.m. Tuesday, Sept. 14 with "What's over that Hill? Improving Disaster Intelligence and Decision-making," presented by David Merrick, director of the Emergency Management and Homeland Security Program and the Center for Disaster Risk Policy (CDRP).
Merrick's talk will focus on the next generation of tools for emergency managers and how new methods and technologies are improving natural disaster preparedness, monitoring, rescue and recovery efforts. 
He will discuss CDRP's work in recent hurricanes and support his team provided for the rescue and recovery efforts this summer at the condo building collapse in Surfside, Florida. In that work, CDRP leveraged GIS technology, remote sensing, drones and open-source intelligence methods to enhance situational awareness and decision-making before and during disasters.
After brief, plain-language presentations by COSSPP faculty experts, pub-goers can ask questions and take part in discussions of the topic at hand. The virtual format makes it possible for the public to participate from the privacy of their own homes.
The public can register for this webinar free of charge at https://bit.ly/2TwmL4f. Registrants will receive a Zoom link to join the webinar at 5:30 p.m. Tuesday, Sept. 14.
The next event is scheduled for 5:30 p.m. Tuesday, Oct. 12, with Assistant Professor of Economics Mackenzie Alston presenting "Equal Opportunity? Discrimination in the Workplace and Marketplace." Alston will discuss research of discrimination during the hiring process and studies that show customers discriminate, too. 
This fall's final session will take place at 5:30 p.m. Tuesday, Nov. 9, with a presentation on "Place-based Economic Development: Who Benefits?" Assistant Professor of Urban and Regional Planning Minjee Kim will discuss place-based initiatives, an economic development strategy that identifies communities in need of better access to capital and offers incentives to stimulate investor and lender activities.  
For more information about Policy Pub, visit https://coss.fsu.edu/policy-pub.