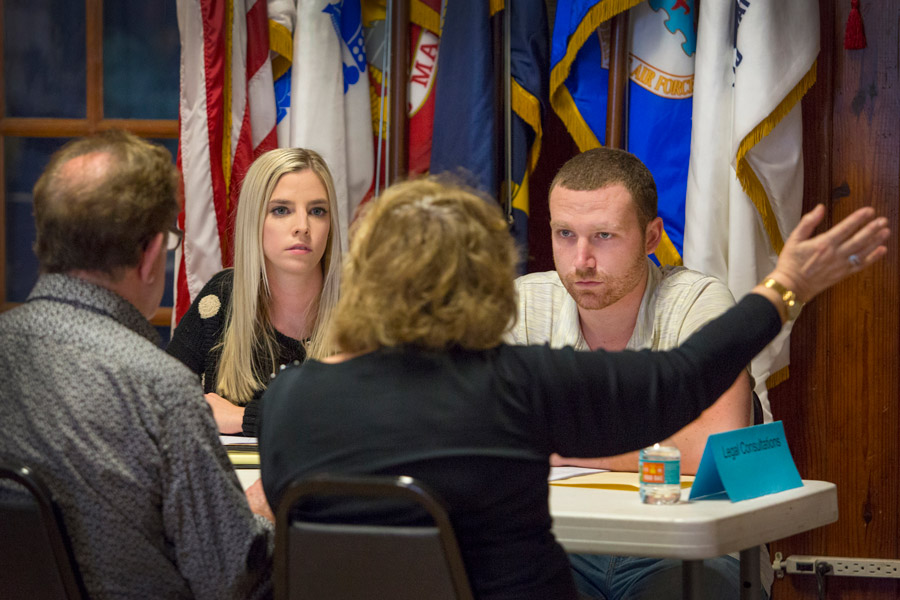 A new academic program designed to give Florida State University law students valuable hands-on experience, while also helping veterans struggling with legal issues, is making a mark with its unique approach to service.
FSU's College of Law has created a Veterans Legal Clinic to provide free legal services to veterans and allow students to earn six credit hours for participating. Students meet with veterans and their families to fix legal problems or offer referrals.
Demand for assistance has exploded during the first few months of operation, confirming the essential need for such services, and reaction from veterans and students has been positive. Law students set up every Thursday from 9:30 a.m. to 12:30 p.m. at the U.S. Department of Veterans Affairs' Tallahassee Health Care Center, 2181 E. Orange Ave., and at the American Legion Post, 229 Lake Ella Drive, from 3 to 6 p.m.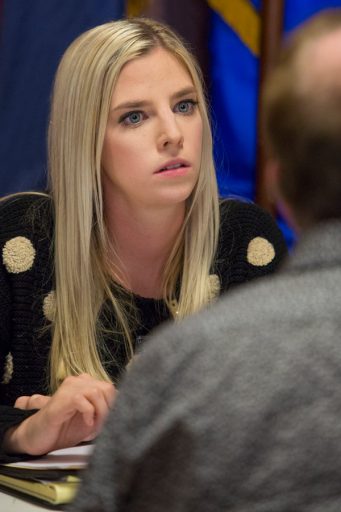 Second-year law student Chandler McCoy said tackling a wide range of legal issues for veterans, some of them homeless, is the kind of outside-the-classroom opportunity that has helped make her FSU experience special.
"We do a lot of driver's license issues, divorces and custody matters, so you're talking with real people with real issues who need help right now," McCoy said.
She signed up for the course partly because her father served in the Navy for eight years as a deep-sea diver. McCoy said her father's experience has given her a deep respect for veterans, and that attitude makes her contributions in the clinic even more rewarding.
"These veterans are seriously the most appreciative people I've ever seen in my life, and many times it's just because someone listened," she said. "That's a big thing — just being heard means so much to them. For me, it's fulfilling when they say, 'Thank you so much for listening.'"
College of Law Professor Jennifer LaVia organized the course last fall and became the first director of the Veterans Legal Clinic in January. The program's first class enrolled seven students — two of whom are veterans themselves.
"It has been so inspirational to see our students go way above and beyond what's expected," said LaVia, a former defense and appellate lawyer who started teaching at FSU in 2002. "The students in my class are so excited to do something that helps real people. They actually go into court and file documents, but the work is also hard. Students are helping people who live the kind of lives that we never could even imagine. It can be taxing emotionally, but it's also valuable experience."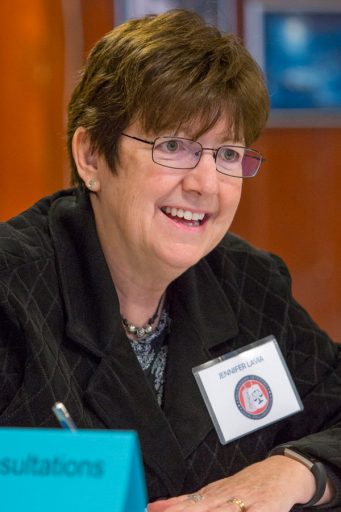 LaVia first started working with homeless veterans last year when she volunteered at the annual North Florida Homeless Veterans Stand Down, sponsored by the Florida Veterans Foundation. The event invites veterans to the North Florida Fairgrounds in Tallahassee where they can get a shower, food, medical services and legal help.
Leon County Judge Ron Flury sets up a courtroom at the fairgrounds and adjudicates veterans' legal cases, especially those involving the suspension or revocation of a driver's license. The loss of a driver's license is often the precipitating problem that sends these veterans into a deeper hole of debt and despair, so the judge takes steps to return their driver's licenses the same day.
That experience profoundly impacted LaVia. She saw how legal issues chronically plagued veterans, and there was a clear need for year-round legal assistance.
That unmet need prompted the Tallahassee Veterans Legal Collaborative, a group including the Florida Veterans Foundation, Family Endeavors, Legal Services of North Florida, the FSU Student Veterans Center and others, to write a legislative request asking state lawmakers to fund ongoing legal services for veterans.
The proposal passed in 2017. The measure dedicated $250,000 to launch a new Veterans Legal Clinic at FSU's College of Law in January 2018.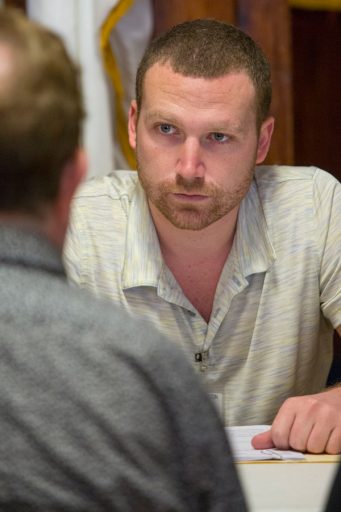 Joe Harrington, a third-year student at the College of Law, considers the clinic a meaningful opportunity to give back and also get valuable experience.
"The practical experience is really important to me: filing real court motions, writing letters and drafting documents — getting a chance to do things you wouldn't do in the classroom," Harrington said. "When you get out in the real world, those are the kinds of things attorneys do every day, so the experience has been beneficial on a personal and professional level. I think it's awesome."
Other universities are watching Florida State's Veterans Legal Clinic. LaVia said the University of Florida is planning to develop its own clinic staffed with law students and has inquired about FSU's model.
LaVia said the structure of FSU's College of Law Veterans Legal Clinic, which enlists the skills of students, volunteer lawyers, social workers and paid vendors all under LaVia's supervision, could serve as a model in higher education.
"I don't think there's another program that functions like ours," LaVia said. "It's important work."