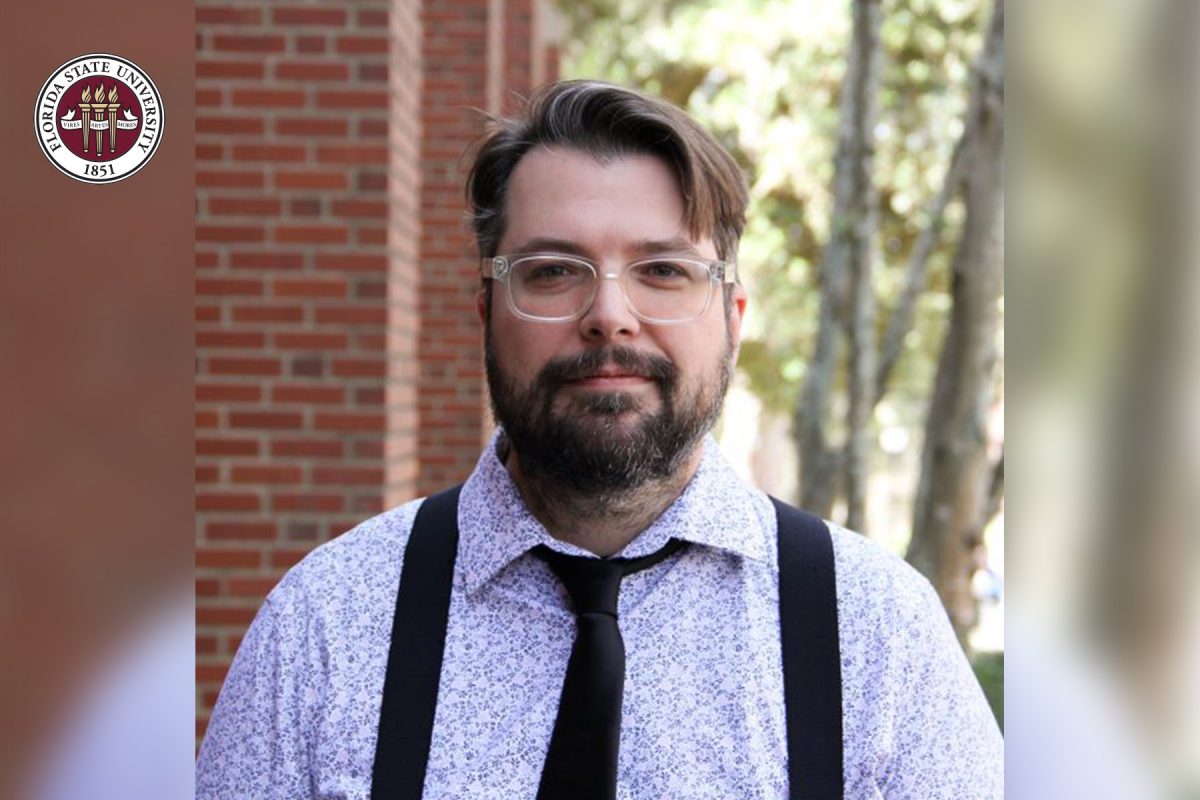 A researcher from Florida State University's Department of Philosophy, part of the College of Arts and Sciences, has received a $300,000 grant from the National Endowment for the Humanities to explore and archive the works of the renowned 18th-century German philosopher Johannes Nikolaus Tetens.
Associate Professor of Philosophy Courtney Fugate will use the funding to create an online edition of Tetens' writings in German and to publish the first-ever publicly distributed volume of his collected writings translated into English. Fugate's project will also include transcribing a newly discovered manuscript of Tetens' lectures on metaphysics.
Tetens is considered among the great philosophical thinkers of the 1700s, alongside Immanuel Kant, Johann Heinrich Lambert and Moses Mendelssohn. However, Tetens' work differs from his contemporaries' due to his engagement with various perspectives and topics simultaneously, as he once attempted to create a "grand synthesis" of all 18th-century knowledge and insight into human nature and its development.
"Tetens' writings provide a window into the thought of the period unlike anything else," Fugate said. "Thanks to this grant, scholars and graduate students will now be able to engage with his work for the first time and may find their views about philosophy in this period fundamentally expanded and changed. That's what working on this project has done for me."
"Thanks to this grant, scholars and graduate students will now be able to engage with his work for the first time and may find their views about philosophy in this period fundamentally expanded and changed."

– Courtney Fugate, associate professor of philosophy
Over the next three years, Fugate and a team of graduate researchers will build a comprehensive collection of Tetens' work in English and German through digital humanities and historical-philosophical research, including the identification, transcription, translation and categorization of his original writings. This work will also provide other scholars with tools and resources to pave the way for new research areas in 17th- and 18th-century German philosophy.
"I always think of doing philosophy — for example, thinking hard about stubborn but important long-standing questions — as a means of deepening our comprehension of the past and its complexity while expanding the texts and problems previous philosophers and historians of philosophy have already considered," Fugate said. "This process of developing research tools and translating original texts plays a hidden but truly indispensable role in guiding what is and what isn't studied in my field.
Tetens, who was strongly influenced by Kant, approached philosophical questions from the widest possible point of view available to him during his life. As a psychologist, mathematician, economist, educator and empiricist philosopher, Tetens became the only major German thinker to embrace, though with some alterations, the empirical-psychological theories behind how the mind acquired knowledge that were popular in Great Britain and France at the time.
Fugate hopes to propel the study of 18th-century philosophy toward an interdisciplinary approach through the translation of Tetens' historical research into mathematics, linguistics, anthropology, developmental psychology and beyond. This method will allow today's researchers to connect historical perspectives from philosophers like Tetens more directly to other fields studied by scientists and thinkers of the period.
Fugate joined FSU's faculty in fall 2022 after serving as an associate professor of philosophy and civilization studies at the American University of Beirut, Lebanon. He earned his bachelor's, master's and doctoral degrees in philosophy from the Catholic University of Leuven in Belgium in the early 2000s. He also studied mathematics and physics at the University of Evansville in Indiana. Fugate's doctoral dissertation won the Silvestro Marcucci International Dissertation Award in 2010 from the Lucca Academy of Sciences, Letters and Arts (Accademia Lucchese di Scienze, Lettere ed Arti) and he conducted postdoctoral work at Emory University in Atlanta from 2013 to 2014.
Fugate has published several books and papers on Kant's moral and pre-critical philosophy and on pre-Kantian German philosophy. His most recent book, "The Human Vocation in German Philosophy: Critical Essays and 18th Century Sources," was released in January.
"It's quite exceptional that Courtney has been awarded this grant, for it is highly competitive and very rare for anyone to receive it the first time they apply," said FSU philosophy chair Randolph Clarke. "Courtney's research not only advances the success of our department but paves forward new routes of exploration in the world of historical philosophy and modern transcriptions and collections."
To learn more about Fugate's work and the FSU Department of Philosophy, visit philosophy.fsu.edu.