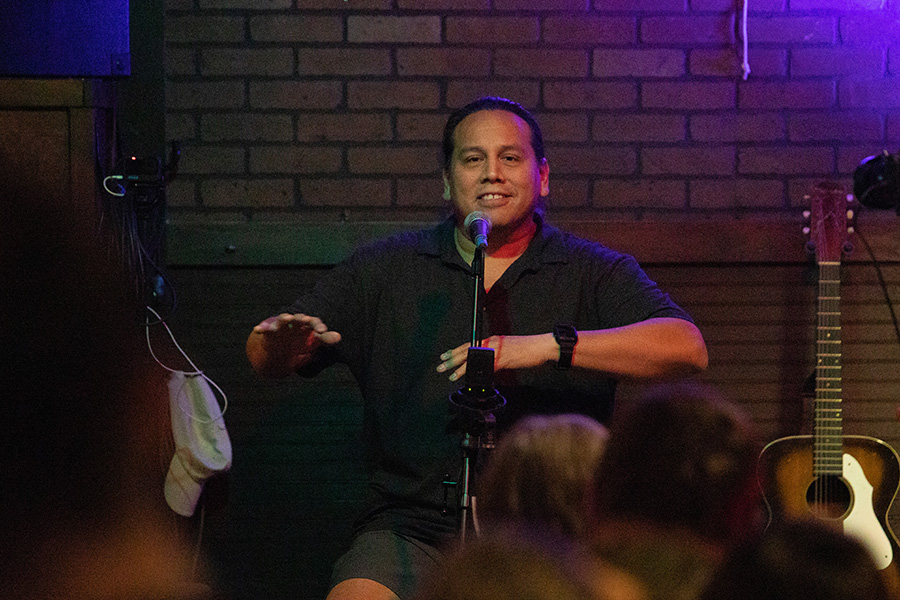 Seminole artist Brian Zepeda delighted guests at Tallahassee's Blue Tavern on Thursday evening in an exploration of narratives and musical traditions of the Seminole Tribe of Florida.
Zepeda, who calls himself "a traditional Seminole arts teacher and student," shared folktales and songs that emphasized his people's vibrant present and rich history.
"Seminole Legends and Songs" was a presentation of Florida State University's Center for Music of the Americas, and it served as the first concert of the American Musicological Society's (AMS) Many Musics of America series.