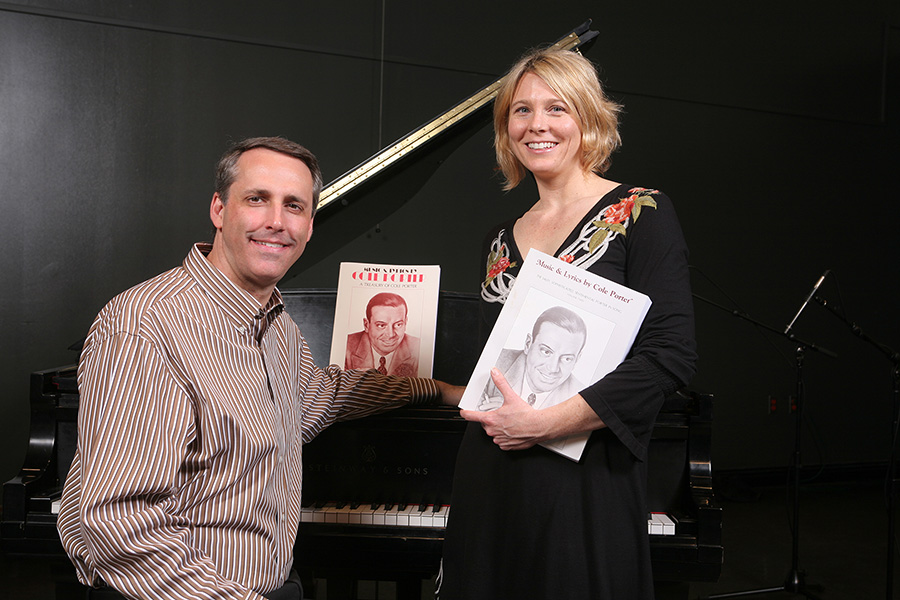 Florida State University alumna Inga Swearingen will kick off the College of Music's 2022-23 University Musical Associates (UMA) concert season as featured guest vocalist in a Friday, Sept. 9, jazz faculty concert in Opperman Music Hall.
The performance begins at 7:30 p.m. Tickets are free for FSU students with an ID, $7 for seniors and non-FSU students and $10 for general admission.
Swearingen will join vocalist Avis Berry, a three-time FSU alumna, and jazz faculty members Scotty Barnhart (trumpet), David Detweiler (saxophone), Bill Peterson (piano), Rodney Jordan (bass) and Leon Anderson Jr. (percussion) in a selection of jazz standards and contemporary hits to start the 2022-23 concert season in style.
A College of Music graduate, Inga Swearingen has recorded and released four albums: "Learning How to Fly"; "Reverie"; "Black is the Color of My True Love's Hair"; and "Let Me Call This Home." These albums include classic and contemporary jazz favorites such as "Fly Me to the Moon" and "Misty."
"The wonderful California-based jazz vocalist Inga Swearingen will be joined by the FSU faculty jazz septet for an evening of familiar standards, originals and spirituals," said Bill Peterson, professor of jazz piano at FSU. "Inga has a special vocal sound that really connects with audiences worldwide. She will also be joined by our own Avis Berry for a special duet."
While at Florida State, Swearingen recorded "Reverie" with Peterson, who said they will "get to revisit a few of those songs at our upcoming concert."
Works for the evening include familiar favorites such "Ain't Misbehavin'" (Fats Waller), "Birk's Works" (Dizzy Gillespie) and "The Nearness of You" (Hoagy Carmichael). Other songs include "No Sandwich!" a new composition by Peterson, and the African American spiritual "Down by the Riverside."
The University Musical Associates season will include more exciting events that feature FSU's bands, orchestras and choirs. See the season lineup and buy tickets here.
This concert will also be live-streamed through WFSU, and the link and Facebook event can be found here.