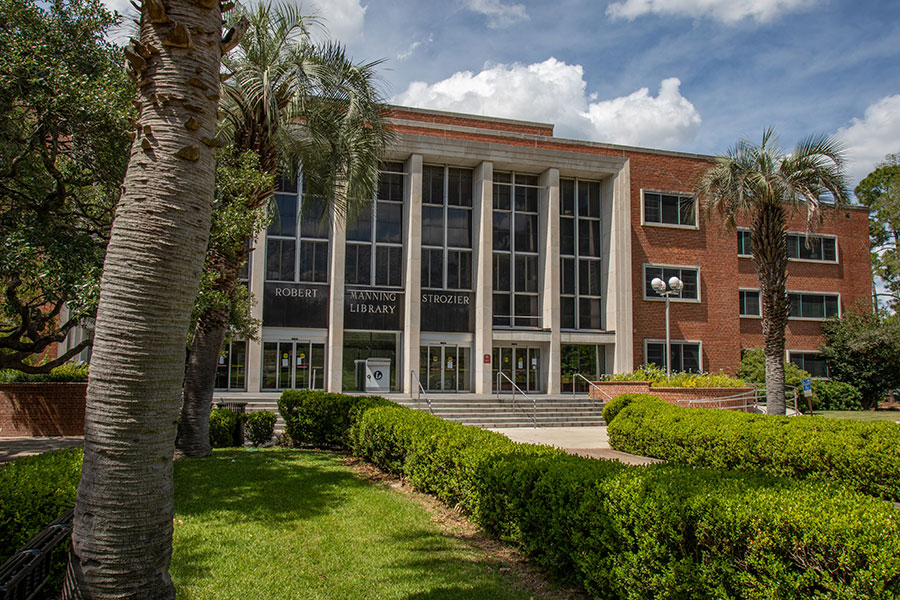 FSU Libraries has been awarded a Library Services and Technology Act (LSTA) grant by the Florida Division of Library and Information Services to train archivists on how to incorporate inclusive and conscious descriptive practices in their online cataloging.
The grant of $33,289 will allow the Sunshine State Digital Network (SSDN), housed in FSU Libraries, to educate librarians, archivists and other information professionals who work on digital cultural heritage and archival collections in Florida through a series of webinars and in-person workshops.
"This grant enables FSU Libraries to establish standards that will make previously hidden collections discoverable and illuminate the narratives and perspectives of Florida's diverse communities," said Gale Etschmaier, dean of FSU Libraries. "This is essential to creating a more holistic and accurate historical record for the state."
Inclusive and conscious descriptive practices ensure that materials are catalogued in ways that respect the diverse backgrounds and experiences of both historical subjects and contemporary researchers and avoids bias and harmful language in finding aids, catalog records and other online descriptions. By creating and utilizing inclusive descriptions, libraries can increase the accessibility of collections in underserved and marginalized communities.
Over the next two years, the SSDN will hold webinars and in-person workshops to teach best practices for inclusive cataloging of their digital and archival collections. They will also learn how to include descriptive information that allows their users to find relevant resources. These workshops are a continuation of a virtual three-part Conscious Editing and Inclusive Metadata series held by SSDN in the fall of 2020. This series had over 600 attendees and has over 2,500 online views of the recordings worldwide.
"We are excited to have the opportunity to expand our training and increase awareness of the skillset of people doing this work around the state," said Keila Zayas-Ruiz, SSDN coordinator. "The continuation and expansion of training and support will further SSDN's values of inclusiveness, diversity, access and collaboration and meet the mission of showcasing the diverse and rich cultural heritage collections from Florida."
Workshop participants will learn about improved discoverability and visible community representation in library and archival resources. They will build skills centered around community relationship-building to facilitate active community involvement in the archival description process and inclusive vocabulary development.
The SSDN is the Digital Public Library of America (DPLA) Service Hub for the state of Florida and is part of FSU Libraries. The SSDN partners with 24 library, archive, and museum organizations across the state, including implementing partners at Florida International University, University of Miami, and the Division of Library and Information Services. They have shared nearly 300,000 digital cultural heritage records to the DPLA from Florida organizations, which expands usage, discoverability, and access to Florida's digital collections to a worldwide audience.
LSTA grants fund a variety of library projects which serve the public including those that provide training and professional development to enhance the skills of the current library workforce and leadership and to advance the delivery of library and information services. LSTA grant awards are made possible by funding from the federal Institute of Museum and Library Services (IMLS). LSTA grants are awarded in response to specific needs of public, academic and community college libraries. For more information on LSTA see https://www.imls.gov/grants/grant-programs/grants-states.