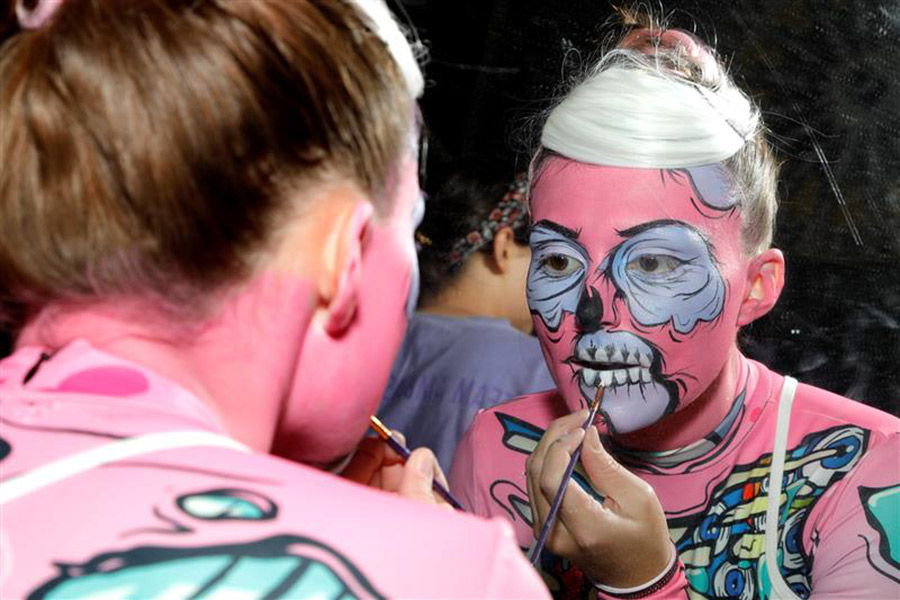 After a year of mostly remote training and no in-person performances due to COVID-19, Florida State University's Flying High Circus will present a full performance series with the annual "Halloween Show Series" Oct. 29-30 and Nov. 4-5.
"Missing an entire year of traditional training for our students has been a disappointment for them," said Chad Mathews, director of the Flying High Circus. "Just as we have had to adjust in our daily life and make sacrifices, so too has the FSU Circus over this time. We are excited to resume performances and eagerly anticipate the challenge. Our commitment to presenting a high-quality performance that is safe for our performers remains our top priority."
The "Halloween Show Series" takes place annually in October and offers students and the Tallahassee community a unique, family-friendly night out that is fun for all ages. The show features Halloween costume classics of — pirates, dolls, ghosts and skeletons and the 12-act performance will include the Spanish Web, Balancing, Tight Wire, Quartet Adagio, Swinging Trapeze and much more.
"I hope the audience comes to the show and remembers how much they love live performances," said Lauren Abel, a master's student in theatre studies who performs flying trapeze, low casting and swinging trapeze. "We want to give everyone a good show because we have been missing it for so long."
Despite missing an entire year of traditional training, participating students have overcome several obstacles, and with the help of staff, implemented a strategic training schedule to maintain the program's esteemed reputation.
Thirty returning students were trained over the summer in preparation for the fall annual performance schedule. After devoting all its resources to rehearsals and training, the program was able to pick up where it left off and continue its long-standing history of captivating audiences.
Any current FSU student interested in performing and behind-the-scenes production is eligible to become a part of the FSU Flying High Circus. The circus holds auditions and accepts new students at the beginning of each fall semester. Performances are free for FSU students with FSU ID.
For more information, visit https://circus.fsu.edu/.